Founders' Annual Giving Society
The legacy of Mary Frances Clarke and the founding Sisters is alive at Clarke through the vibrancy of our campus community and longstanding traditions.
Membership in the Founders' Annual Giving Society is reserved for alumni, friends and organizations contributing $1,000 or more to Clarke each year. Clarke graduates who have completed their studies within the past five years are recognized as Founders' Society members for gifts of $250 or more annually. Similarly, graduates within six to ten years are recognized for gifts of $500 or more annually.
These leadership gifts ensure our students have a well-rounded experience both inside and outside of the classroom by supporting academic programs, enrichment activities and facility enhancements.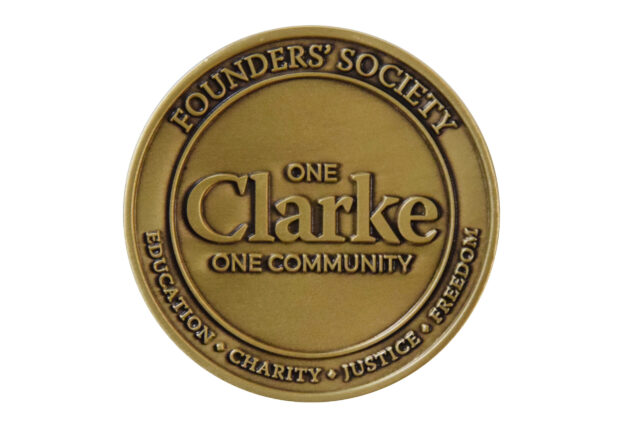 The strength of Clarke University is deeply rooted in its connectedness to the world around us. We are a community of students, faculty, staff, alumni, friends, and supporters throughout the world in which Clarke is wholly interwoven. In all we do, we bring our values of education, charity, justice, and freedom to life.
Founders' Society Giving Circles
Mary Frances Clarke Circle
Recognizing gifts of $10,000 or more
Margaret Mann Circle
Recognizing gifts of $7,500 to $9,999
Eliza Kelly Circle
Recognizing gifts of $5,000 to $7,499
Rose O'Toole Circle
Recognizing gifts of $2,500 to $4,999
Catherine Byrne Giving Circle*
Recognizing gifts of $1,000 to $2,499