Welcome to Clarke University
As the newest member of the Clarke community, you are probably excited and a bit nervous. You may also have many questions about the college and your role as a new student. Clarke has designed a special CONNECT program to ensure a smooth transition to your new college environment. You will have the chance to get acquainted with the campus, meet other new students, and learn where campus resources are located. Plus, there will be plenty of fun activities happening all weekend!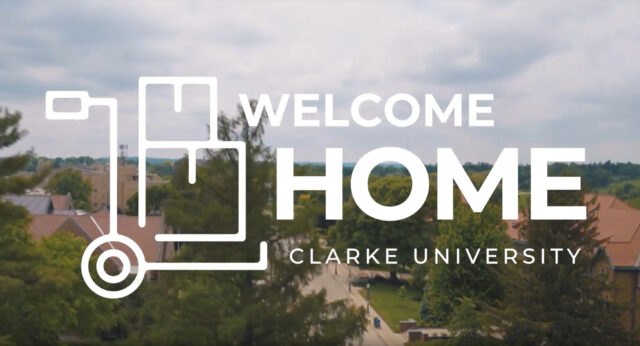 SAVE THE DATES:
Thursday, August 22 – Sunday, August 25, 2019
CONNECT welcomes all new Clarke students to campus! All students who have not participated in CU Registration will do so during CONNECT on August 22. All new students are required to participate in CONNECT – please see either the First-Year Student or Transfer Student schedule to view specific events and time commitments.
Student athletes in Football, Women's Volleyball, Women's & Men's Soccer, and Women's & Men's Cross Country will arrive to campus early for fall team training. Student athletes on these teams who will be living on campus will move into the residence halls between 11 a.m.-1 p.m. on:
Monday, August 5 – Football, Women's Volleyball, Women's & Men's Soccer
Monday, August 12 – Women's & Men's Cross Country
CU Move-In Crew
We Like to Move It