Musical Menus: On Broadway (March 31-April 2)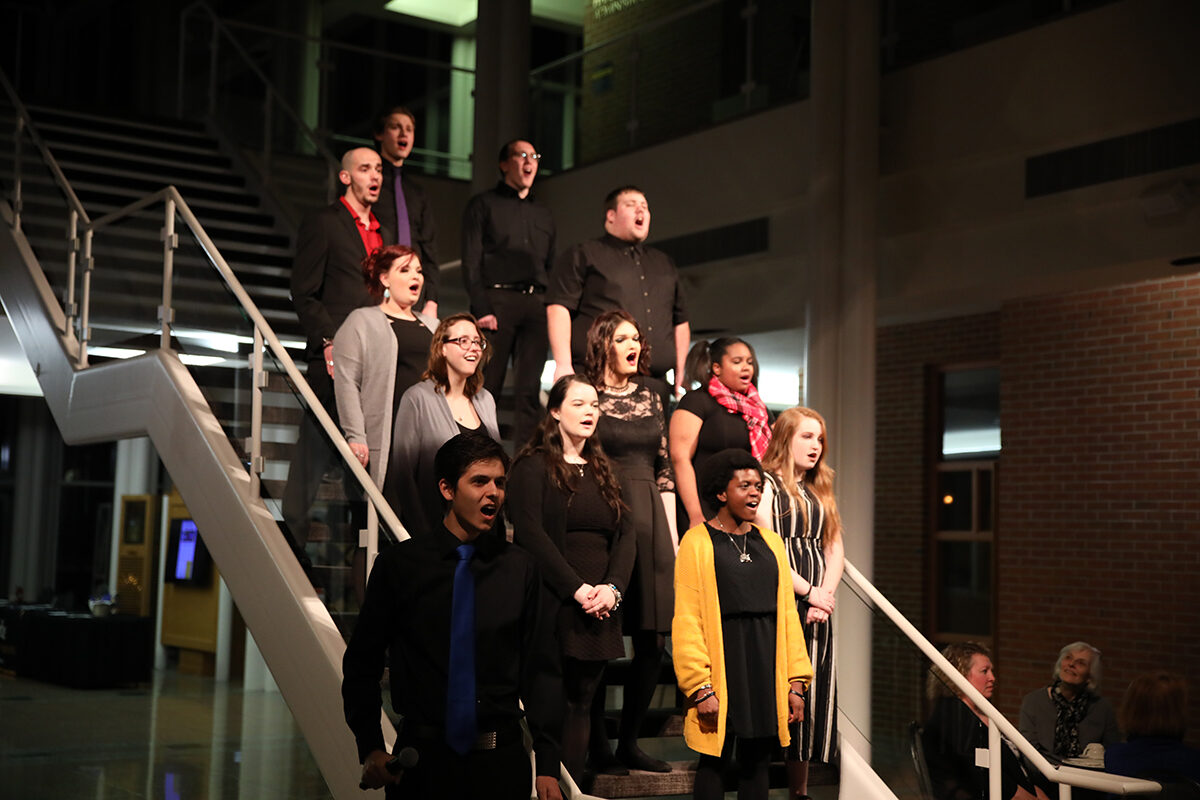 Musical Menus: On Broadway
March 31 – April 2, 2022 | 6 p.m.
In the early days of Clarke, the BVM sisters had a mission to give music lessons to the rich and poor of the community. In the generations since, music has remained a fundamental part of the Clarke story and our relationship with the community through events like Musical Menus. 
Guests will savor delicious hors d'oeuvres and desserts from Clarke Dining and Food Science while enjoying performances of top Broadway hits from Clarke musicians, alumni, faculty, and friends.
Pricing scheme:
$29.99 (Clarke Community/Guests)
$24.99 (Faculty/Staff and BVMs)

Hors d' oeuvres Menu
Shrimp Caesar Cocktail, Moroccan Style Chicken in Phyllo, Grilled Pork Tenderloin on Ciabatta with Aioli, Warm Spinach and Artichoke Dip with Herb Crostini, Cheese and Sausage Board with Fresh Breads and Garnishes, Grilled Vegetable Board with Warm Bread, Classic Mediterranean Hummus
Mini Dessert Menu
Mini Key Lime Tarts, Chocolate and Raspberry Tarts, Mini Crème Brulé, Mini Smores
Getting to Campus & Parking
Find general driving directions and campus maps here.