Presented to an alumna/us 35 years of age or younger who has made an impact in his/her career, community or contributions to Clarke.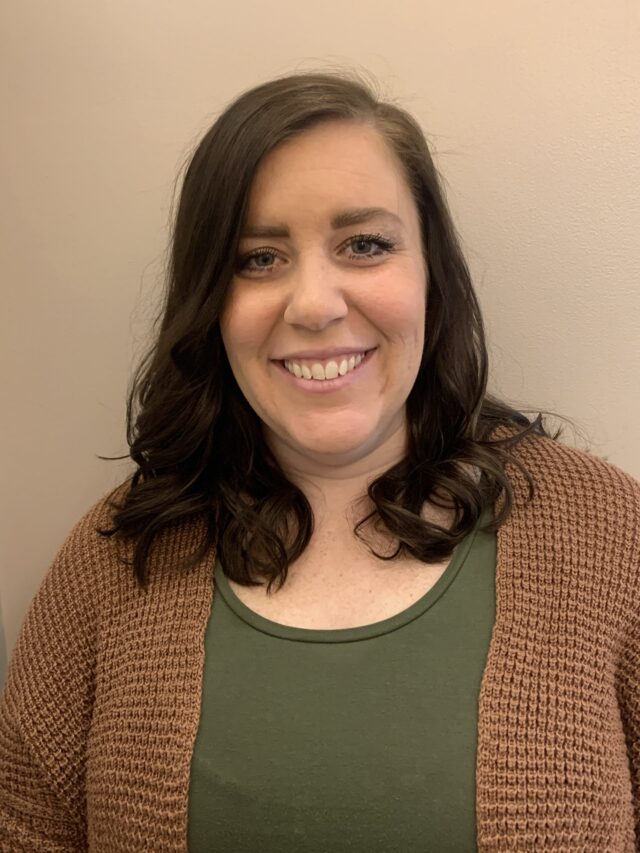 Gabby (Sullivan) Jean Gilles '11, '12M
Gabby Jean Gilles' education at Clarke gave her the confidence and skills to become a successful teacher through working in the Clarke Admissions Office as a work-study student, being a member of Teachers of Tomorrow, and all the great teaching experience. She credits Clarke for helping her with her Professional Development School (PDS) experiences and taking her education even further through its Master of Arts in Education graduate program. Gabby is also thankful for staying connected with classmates and professors during the past eight years of teaching because they have served as a continued support system.
After graduating from Clarke with her undergraduate degree with a major in Elementary Education and a minor in Special Needs Education in 2011, and then with her Master's degree in Education in 2012, Gabby interviewed at Fulton Elementary School in Dubuque, Iowa, where she was offered a 5th grade special education teaching position. Over the years she has transitioned from the 5th grade position to teaching students in the school's Life Skills program, and eventually started working with all grade levels in her current position of a behavior teacher. She feels this is where she is meant to be and this position lends itself well to her second job at the Dubuque Dream Center as the Academic Center Coordinator. She is able to work more collaboratively with students of all grade levels as well as get a better understanding of their variety of academic skills.
Gabby's most rewarding career experience thus far has been all of the great relationships she has been able to build not only with her professional colleagues at Fulton and the Dream Center, but also with the families she serves at both organizations.
Gabby is very humbled to receive this award. Over the past several years she has been prioritizing her work at Fulton and the Dream Center to be first in her life. She has been very dedicated to making a positive change in the lives of students and families and she greatly appreciates this recognition – for herself as well as all of the other individuals that have been involved both at Fulton and the Dream Center.
The mission of the Dubuque Dream Center is to transform communities by embracing, empowering, and unifying those who live there. This mission has very much become a part of how Gabby lives her life. She started as a volunteer at the non-profit organization and quickly moved into the position of Academic Center Coordinator all while working at Fulton Elementary. Gabby believes without the BVM core values being a part of her childhood upbringing as well as education at Clarke, she would not be where she is today. She believes in instilling those values in the children she serves and being a positive role model in their lives.
"Receiving this award means so much to me. I am honored and it is a great motivator to keep moving forward in the work that still needs to be done," said Gabby.