Humanitarian Service Award Winner
Presented for exceptional service to humanity through civic, faith-based or educational endeavors.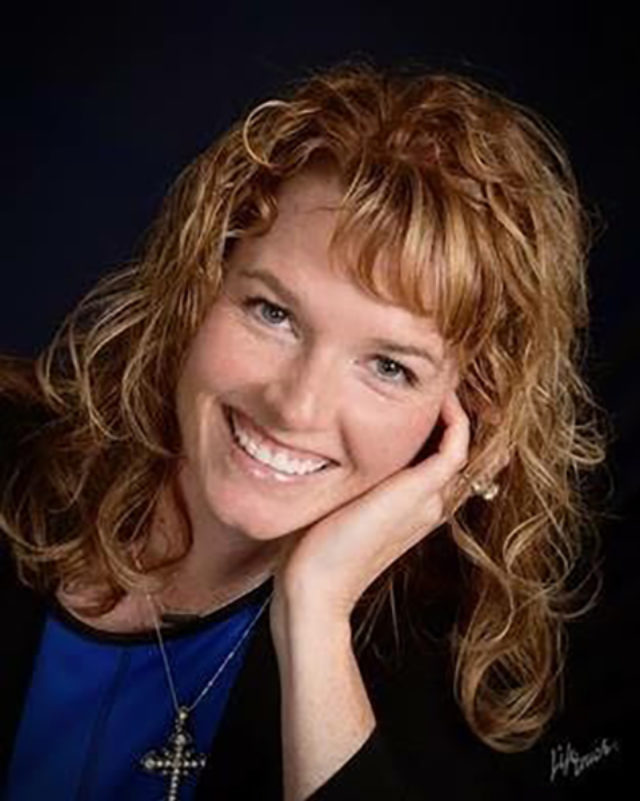 Molly (Junk) Andersen-Schreiber '99
Molly (Junk) Andersen-Schreiber's journey through Clarke's Education Department first and foremost helped her to find who she truly is. It formed the beginning of her career in education through challenging her with experiences of excellent teachers and creative opportunities. Today, as an educator, she finds herself reflecting on words spoken to her during her formative years at Clarke.
After graduating in 1999 with a BA in Education, she married her Clarke sweetheart, Kyle Andersen '98. Both educators, Molly and Kyle took jobs and began their careers. After they both received their Master's degrees they began their family. They were blessed with three beautiful children, Maggie, Jacob, and Maria. After six years of teaching elementary, they decided she would stay at home to take care of their children. It was at that time that Molly found the practice of yoga. She found that practicing yoga during the day made her a better wife, a calmer mother, and more focused on what is truly important in life. Sadly, after six years of marriage and three beautiful children, Kyle left this earth. At the age of 30, Molly was widowed with three kids under the age of three. She knew that she needed to not only survive in this life but thrive.
After returning to education for a couple of years, and getting remarried to a wonderful man, Tom Schreiber, Molly decided to pursue her passion for yoga. As she was taking her first training, she realized that teaching yoga and mindfulness skills to children is the missing link in education. From there she began to take more training on how to teach children the practice of yoga. Challenge to Change, Inc., then became an official business in 2014. Molly has written for children's books on implementing the practice of yoga and mindfulness into children's lives. The books are the foundation of the curriculum they have written at Challenge to Change, Inc. In 2016 she opened her first set of doors of a physical business of Challenge to Change which is a kids' yoga studio, offering after school programming and Teacher Trainings on the weekends. Challenge to Change also offers in-school programming through its Yoga in the Schools curriculum, which has been studied by The University of Kansas. In the 2019-2020 school year, Challenge to Change expanded into 32 schools in and around the tri-state area, and they continue to grow. Molly also won the 2019 Iowa Character in Education Award.
The most rewarding career experience she has had thus far is watching thousands of children find peace in their minds, in their hearts, and in their bodies. There is not one single day that can be singled out as the best day of her experience as it happens day after day and visit after visit when her team is in the schools.
"This award is one that means so much to me. I have watched many Clarke alumni receive this award with awe and amazement at their accomplishments. It makes me very humbled to think I am on that list of distinguished alumni who have received this award in striving to make the world a better place to be," said Molly.
Molly would like to think she received this award for being the driving force of bringing the practice of calm and peace into schools and the lives of the families they live with. It is not only she who carries out this mission day after day, but her entire team at Challenge to Change. This is a mission that can't be done alone, but with the dedication of the staff at Challenge to Change and the thousands of teachers they work with.