Distinguished Alumni Award Winners
2021 Distinguished Alumni Award Winners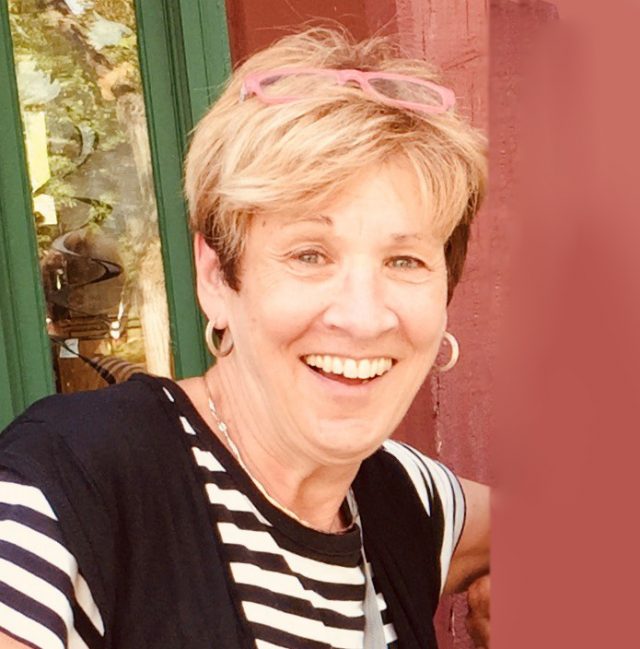 Liz Krettek Skrodzki '71
Humanitarian Service
Liz Krettek Skrodzki's has served in schools, park departments, and other venues throughout Illinois for nearly 40 years, most recently as a reading specialist at Brickton Montessori School in Western Springs, Illinois. Through it all she has had a clear and positive impact on people – a way of life, she says, she developed as a drama major at Clarke University.
"I went from show to show, "striking" one set while beginning the next. You had to get in all those hours: costume, stagecraft, makeup, performance. I think that schedule, all consuming, morning until night, provided a blueprint for my life pattern. Clarke provided me with the experiences to pursue work that I loved, and that has guided each of my careers: teacher, mother, volunteer," Skrodzki said.
That love of work earned Skrodzki professional recognition, including Golden Apple and Inspire awards. She also completed her Master of Arts in Teaching and is a certified reading specialist. For Skrodzki, however, few acknowledgements are more meaningful than the personal connections she has made along the way.
Last week, I surprised a sweet second grade girl, a struggling reader. I broke down in tears when she showed me three pages she had written and then read to me. In April, I was elated when two teachers, former colleagues, sent pictures to me of their students participating in "Poem in Your Pocket" day, a tradition I had started at my school. Last year, at a friend's wake, her husband showed me the album I made for them when they got engaged," Skrodzki said. "These small acknowledgements are the most rewarding."
Even a global pandemic could not deter Liz's love for her students or her ambition to do more.  As her school's reading specialist, she has committed to enhancing the school district's digital media literacy program, as well as sharing her gifts by volunteering at her local library, community block party, and other organizations.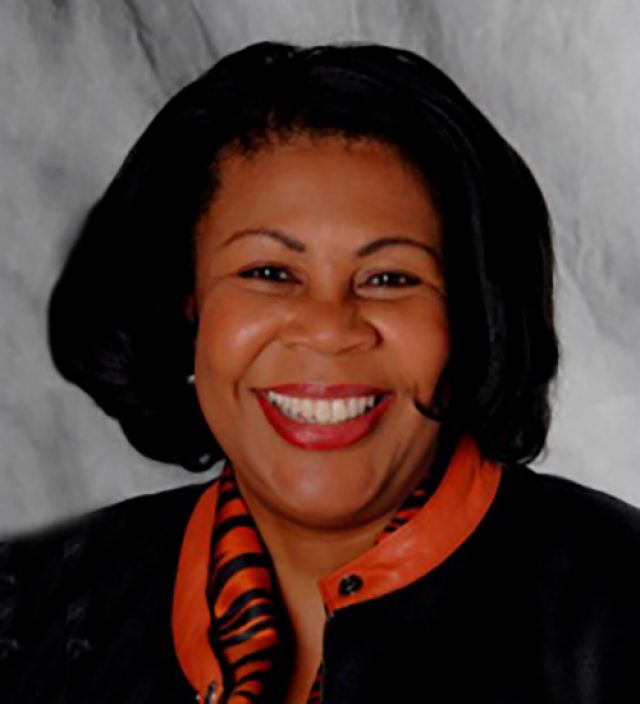 Deborah P. Ashton, Ph.D., CDM '72
Outstanding Achievement
A licensed psychologist with a doctorate from Harvard University, Deborah Ashton, Ph.D. has worked with Fortune 500 companies and start-ups alike to improve their hiring processes and workplace culture for over 30 years. Along the way, she has earned professional accolades and acknowledgements, but has also faced adversity.
"The journey from graduation to my current career has been rewarding in that I have had the chance to study and work with brilliant people and has been hard because of the 'isms' that exist in both the academic and the work environment. Throughout my career I have faced and combated racism and sexism," Ashton said. "The foundation received from Srs. Catherine Leonard, Dorita Clifford, Kenneth Keller, and Eileen McGovern served me well. I knew who I was and that I defined me. I treat people with dignity and respect and am happy for other's success because at Clarke, the women of Clarke, the students of Clarke, had been taught to treat each other with dignity and respect and to see each other's success as our success and to be happy when others succeed."
Drawing from her own experiences and current social justice movements, Ashton was inspired to found Equity Rising, an organization that brings together DEI experts and retired police executives to promote social justice and racial equity in government and corporations. She is also the president of Planet Perspective, a consulting agency that provides leadership assessments, executive coaching, and other resources to foster a more inclusive culture in the workplace.
Outside of her career, Ashton also feeds her desire to appreciate and understand diversity through travel. "I have been to Asia, to Australia, to Europe, throughout North America all over the United States, Mexico, Canada, to the Caribbean. I have experienced different cultures and learnt the meaning of diversity," Ashton said. "I appreciate the different foods, diverse ways of looking at reality, different religions, and, most of all because of my training at Clarke, I have learned to understand that our differences, our uniqueness is something to be respected and appreciated. We are not a melting pot nationally or globally. We are all very special in our own way."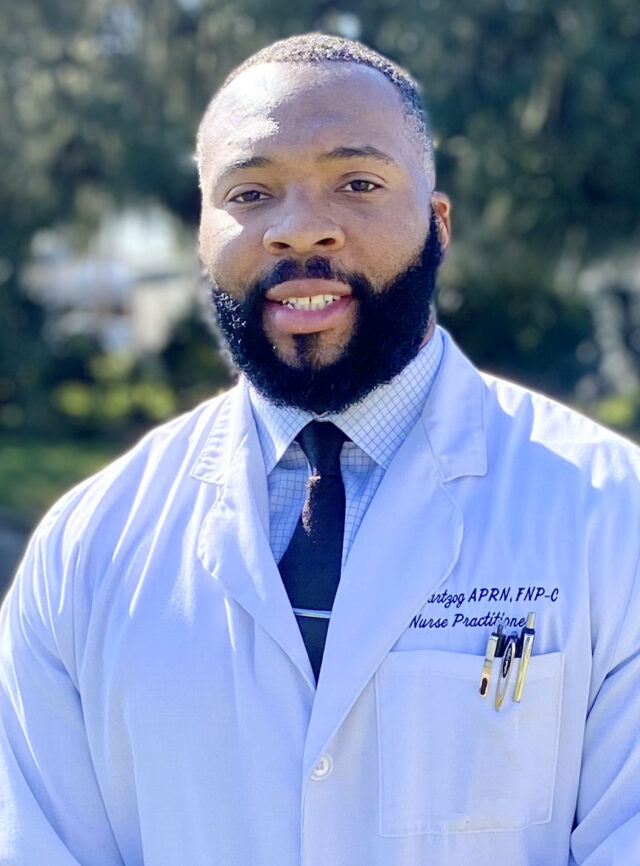 Kevin A. Hartzog Jr. APRN '13
Rising Star
Though Kevin Hartzog may have graduated in 2013, the Clarke values of education, freedom, justice and charity are still very present in his life. This is especially true in his work as a Senior Assistant Nurse Practitioner for Promedica Senior Care Practice near Tampa Bay, Florida. He prides himself on providing an exceptional level of care, while also treating patients with dignity and respect.
"The most rewarding experience is the daily interactions I get to have with patients, families and my team," Hartzog said. "I often say this is the most humbling job I've ever had. The medical field is such a selfless career. I truly feel blessed to be in a trusted position to make decisions that can have such an impact on the lives of my patients and their families."
As the first African American man to graduate from the Clarke University Nursing program, Hartzog is also dedicated to opening career paths in the Health Sciences for students like him.
"I am passionate about giving back to my community and I am passionate about giving back to Clarke University," Hartzog said. "Clarke gave a young man from St. Petersburg, Florida, an opportunity to chase a dream. As a result, it was important for me to create a scholarship for minorities to pursue a degree in the Health Sciences, which would also assist in bridging the gap in health disparities."
Hartzog has led fundraising efforts for a $25,000 scholarship for the Clarke nursing program. He has also served as a speaker at University events and supported students and faculty alike through his time, money, and talents.
While supporting others, Hartzog is also passionate about his own personal and professional growth. He earned a master's degree in nursing – family nurse practitioner from the University of Tampa in 2018. He is also a frequent volunteer with the Great American Teach-in and is involved in his local community.
2020 Distinguished Alumni Award Winners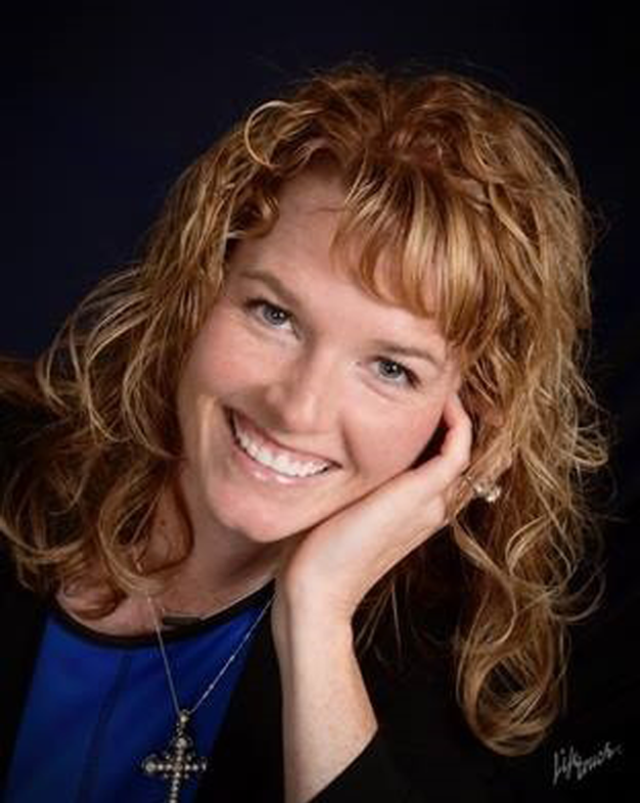 Molly (Junk) Andersen-Schreiber '99
Humanitarian Service
Molly's journey through Clarke's Education Department first and foremost helped her to find who she truly is. It formed the beginning of her career in education through challenging her with experiences of excellent teachers and creative opportunities. Today, as an educator, she finds herself reflecting on words spoken to her during her formative years at Clarke.
After graduating in 1999 with a BA in Education, she married her Clarke sweetheart, Kyle Andersen '98. Both educators, Molly and Kyle took jobs and began their careers. After they both received their Master's degrees they began their family. They were blessed with three beautiful children, Maggie, Jacob, and Maria. After six years of teaching elementary, they decided she would stay at home to take care of their children. It was at that time that Molly found the practice of yoga. She found that practicing yoga during the day made her a better wife, a calmer mother, and more focused on what is truly important in life. Sadly, after six years of marriage and three beautiful children, Kyle left this earth. At the age of 30 Molly was widowed with three kids under the age of three. She knew that she needed to not only survive in this life but thrive.
After returning to education for a couple of years, and getting remarried to a wonderful man, Tom Schreiber, Molly decided to pursue her passion of yoga. As she was taking her first training she realized that teaching yoga and mindfulness skills to children is the missing link in education. From there she began to take more training on how to teach children the practice of yoga. Challenge to Change, Inc. then became an official business in 2014. Molly has written for children's books on implementing the practice of yoga and mindfulness into children's lives. The books are the foundation of curriculum they have written at Challenge to Change, Inc. In 2016 she opened her first set of doors of a physical business of Challenge to Change which is a kids' yoga studio, offering after school programming and Teacher Trainings on the weekends. Challenge to Change also offers in school programming through its Yoga in the Schools curriculum, which has been studied by The University of Kansas. In the 2019-2020 school year, Challenge to Change Inc. expanded into 32 schools in and around the tristate area, and they continue to grow. Molly also won the 2019 Iowa Character in Education Award.
The most rewarding career experience she has had thus far is watching thousands of children find peace in their minds, in their hearts, and in their bodies. There is not one single day that can be singled out as the best day of her experience as it happens day after day and visit after visit when her team is in the schools.
"This award is one that means so much to me. I have watched many Clarke alumni receive this award with awe and amazement at their accomplishments. It makes me very humbled to think I am on that list of distinguished alumni who have received this award in striving to make the world a better place to be," said Molly.
Molly would like to think she received this award for being the driving force of bringing the practice of calm and peace into schools and the lives of the families they live with. It is not only she who carries out this mission day after day, but her entire team at Challenge to Change, Inc. This is a mission that can't be done alone, but with the dedication of the staff at Challenge to Change and the thousands of teachers they work with.
Click here to watch Molly receive her award during our virtual 2020 Distinguished Alumni Awards.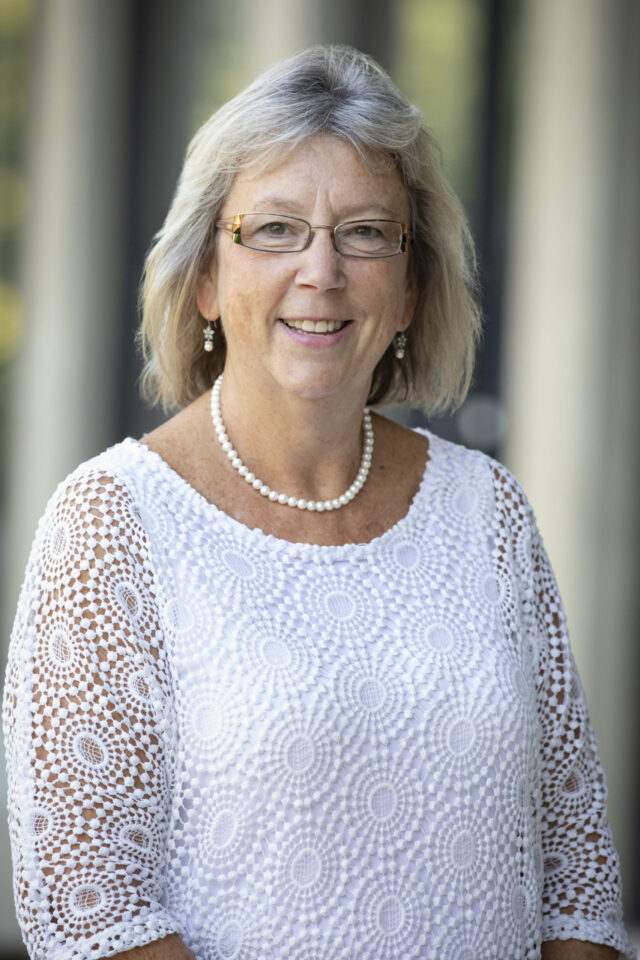 Michaelene "Micki" Ostrosky '80
Outstanding Achievement
Micki is a Grayce Wicall Gauthier Professor of Education and Head of the Department of Special Education at the University of Illinois at Urbana-Champaign (UIUC). Throughout her career she has been involved in research and dissemination on the inclusion of children with disabilities, social emotional competence, and challenging behavior. Through her work on the National Center on the Social Emotional Foundations for Early Learning, she was involved in the development of the Pyramid Model for Supporting Social Emotional Competence in Young Children (https://www.pyramidmodel.org/). As a former teacher of young children who were deaf and blind, and adults with severe disabilities, Mickie is committed to making research accessible to practitioners and family members through her writing and presentations. She has published more than 100 peer-reviewed articles, book chapters and books, and she is a frequent speaker at state, national, and international conferences.
"From when I was a little girl, I always wanted to be a teacher, and in particular a special education teacher. I loved "playing school" with my siblings and babysitting. I was intrigued by students with diverse abilities and was fascinated as I watched teachers and parents find creative ways to make learning both interesting and accessible to struggling learners. At Clarke I had numerous opportunities to work with outstanding elementary and special education teachers, which helped confirm that this was the right career path for me to take. My friends at Clarke were an excellent support system, especially during the long days of student teaching. Additionally, Clarke was a place where my leadership skills developed as I watched friends assume leadership roles, and I also took on such positions. We were constantly nurtured and supported in stepping outside of our comfort zone," said Mickie.
After graduation from Clarke with her BA in Education, Micki spent a year in Japan, as part of the Good Shepherd Movement. Father "Mac" frequently recruited Clarke students to teach English for a year in the role of "missionaries." Along with a handful of other 1980 graduates she went to Japan and had the most wonderful experience, along with about 10 other women from around the US. The group still stays in close contact and gets together every few years. Following that Mickie taught special education for several years before deciding to attend graduate school as legislation in special ed was changing and early childhood services were becoming mandated. She has spent almost 30 years at the UIUC engaged in research, teaching and service focused on young children, ages birth-6, with disabilities.
"My entire career has focused on issues of access and equity. I work hard to help others understand that individuals with disabilities have the same rights and deserve the same access to services, environments, quality of life as other individuals. I am very honored and humbled that my friends nominated me for this award. It means a lot to have been selected for an award from my alma mater."
There have been so many life and career experiences that have been impactful for Mickie, but the one that stands out the most was the birth of her son Cameron and watching him grow from a preemie who spent 11 days in the neonatal intensive care unit into a 6'5″ 20-year-old.
Some of her favorite volunteer activities are done with her husband when they help with their son's college baseball team through fundraising, serving lunches, or bringing bagels (lots of them) to 30+ hungry players between games. Mickie is also involved in a lot of service and public engagement activities centered around early childhood special education such as providing professional development, serving on state and local committees, and mentoring junior faculty.
Micki is a former editor of Young Exceptional Children (YEC), and the co-editor of several YEC monographs. She co-authored the Making Friends book (2016), which supports the acceptance of individuals with disabilities, and The Project Approach for All Learners (2018). She has mentored more than 30 doctoral students and has been recognized for her professional accomplishments with honors such as UIUC University Scholar, Goldstick Family Scholar, College of Education Senior Scholar, and the Division of Early Childhood of the Council for Exceptional Children's Award for Mentoring.
Click here to watch Micki receive her award during our virtual 2020 Distinguished Alumni Awards.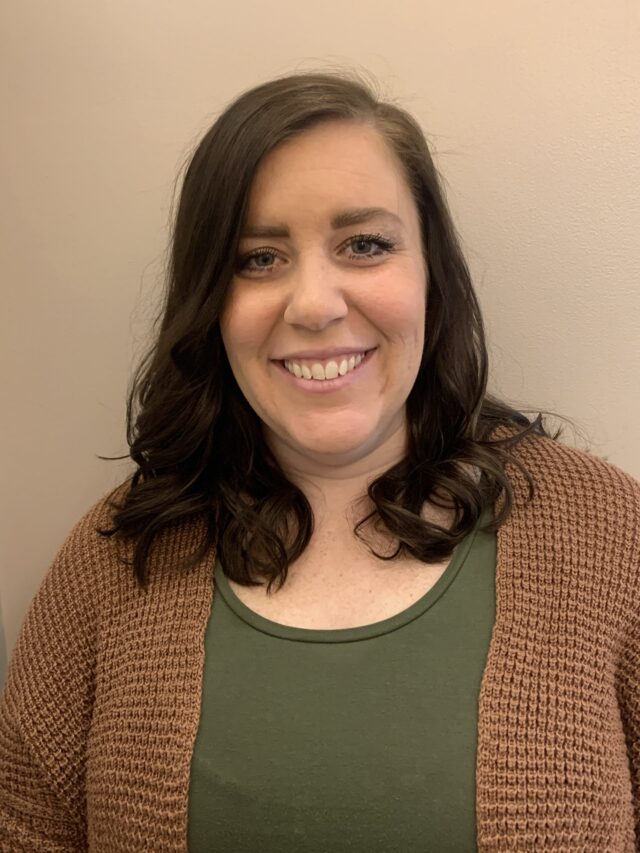 Gabby (Sullivan)  Jean Gilles '11, '12M
Rising Star
Gabby's education at Clarke gave her the confidence and skills to become a successful teacher. Through working in the Clarke Admissions Office as a work study student, being a member of Teachers of Tomorrow, and all the great teaching experience. She credits Clarke for helping her with her Professional Development School (PDS) experiences and taking her education even further through its Master of Arts in Education graduate program. Gabby is also thankful for staying connected with classmates and professors during the past eight years of teaching because they have served as a continued support system.
After graduating from Clarke with her undergraduate degree with a major in Elementary Education and a minor in Special Needs Education in 2011, and then with her Master's degree in Education in 2012, Gabby interviewed at Fulton Elementary School in Dubuque, Iowa where she was offered a 5th grade special education teaching position. Over the years she has transitioned from the 5th grade position to teaching students in the school's Life Skills program, and eventually started working with all grade levels in her current position of a behavior teacher. She feels this is where she is meant to be and this position lends itself well to her second job at the Dubuque Dream Center as the Academic Center Coordinator. She is able to work more collaboratively with students of all grade levels as well as get a better understanding of their variety of academic skills.
Gabby's most rewarding career experience thus far has been all of the great relationships she has been able to build not only with her professional colleagues at Fulton and the Dream Center, but also with the families she serves at both organizations.
Gabby is very humbled to receive this award. Over the past several years she has been prioritizing her work at Fulton and the Dream Center to be first in her life. She has been very dedicated to making a positive change in the lives of students and families and she greatly appreciates this recognition – for herself as well as all of the other individuals that have been involved both at Fulton and the Dream Center.
The mission of the Dubuque Dream Center is to transform communities by embracing, empowering, and unifying those who live there. This mission has very much become a part of how Gabby lives her life. She started as a volunteer at the non-profit organization and quickly moved into the position of Academic Center Coordinator all while working at Fulton Elementary. Gabby believes without the BVM core values being a part of her childhood upbringing as well as education at Clarke she would not be where she is today. She believes in instilling those values in the children she serves and being a positive role model in their life.
"Receiving this award means so much to me, I am honored and it is a great motivator to keep moving forward in the work that still needs to be done," said Gabby.
Click here to watch Gabby receive her award during our virtual 2020 Distinguished Alumni Awards.
Humanitarian Service Award
2021 Liz Krettek Skrodzki '71
2020 Molly (Junk) Andersen-Schreiber '99
2019 Linda (Parsons) Plamondon '69
2018 Jane (Skelley) Carroll '78
2017 Bridget Hollingsworth '06
2016 Beth Otting '86
2015 Mary Jean Jecklin '69
2014 Kathleen (McCormick) Rusniak '73
2013 Takada Dixon-Epps '93
Outstanding Achievement Award
2021 Deborah P. Ashton, Ph.D., CDM '72
2020 Michaelene "Micki" Ostrosky '80
2019 Teri (Hawks) Goodmann '76
2018 Hisae Hasegawa '78
2017 Barbara (Vonderhaar) McShane '65
2016 Margaret "Peggy" (Opper) Gulick
2015 Maria Whelan '72
2014 Catherine Schulze '72
2013 Billie (Springer) Larkin '70
Rising Star Award
2021 Kevin A. Hartzog Jr., APRN '13
2020 Gabrielle "Gabby" (Sullivan) Jean Gilles '11, '12M
2019 April Schuller '06
2018 Joshua Withington '05
2017 Nate Monson '07
2016 Claudnyse Jenkins '05
2015 Zachary Breitbach '05
2014 Matthew Zelle '01
2013 Ted Goergen '01