Transfer Application Process & Policies
Transfer Admissions Standards
To be considered for admission, a student needs at least a 2.0 (4.0 scale).
Students must submit transcripts from all institutions attended for admission and academic credit review. Transcripts will need to showcase forward academic progress and success in core academic coursework.
Students with under 24 college credits may be asked to submit a final high school transcript.
Transcripts can be sent to admissions@clarke.edu
OR
Admissions Office
Clarke University
1550 Clarke Drive
Dubuque, IA 52001-3198
International transfer students must comply with additional requirements.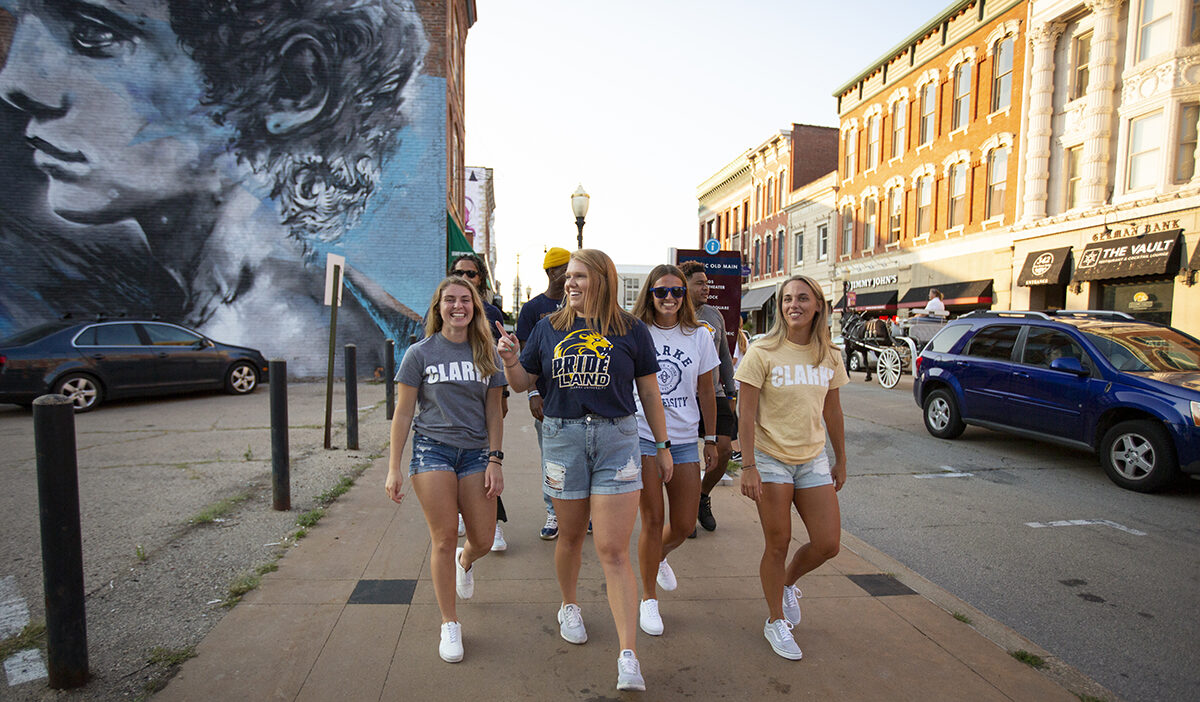 Application FAQ's
Do I have to complete a new application if I applied to Clarke in the past?
Students must file a new application if reapplying to a different start term. To reapply more efficiently, use the same email as your original application and complete the password reset process.  The application form will populate with your previous answers leaving you to edit and update.
What if my primary email address has changed since I originally completed my application?
If you no longer have access to your original primary email, send an email from your new email address to admissions@clarke.edu and ask to have your new email set as your primary email.  Once that is complete, you can follow the password reset steps
What if I cancelled my application for this term, but would like to reactivate it?
If you applied to Clarke for the current term, please email admissions@clarke.edu and ask to have your application reactivated. If your primary email is different, also indicate you need your new email set as your primary email.
Do I have to send official transcripts?
You may submit unofficial transcripts for an admission decision and unofficial academic credit evaluation, but you must submit official transcripts for enrollment and an official credit evaluation.
Does Clarke have a foreign language requirement?
Yes, Clarke requires students to have successfully completed at least two years of the same foreign language in high school, or two semesters of the same foreign language in college. This requirement is waived for any student entering Clarke with an AA or AS degree. Please provide your high school transcript if you met the foreign language proficiency requirement in high school.
When will I be notified of an acceptance decision?
Once your application file is complete, it generally takes five to ten business days to receive an admissions decision. Decisions are announced through email and mail.
Is my application to Clarke also an application to my major?
Admission as a transfer student does not imply admission to a specific academic major. Transfer students are encouraged to consult with department faculty during the admission process regarding admission to the major.