CU Registration is your first day as an official Clarkie!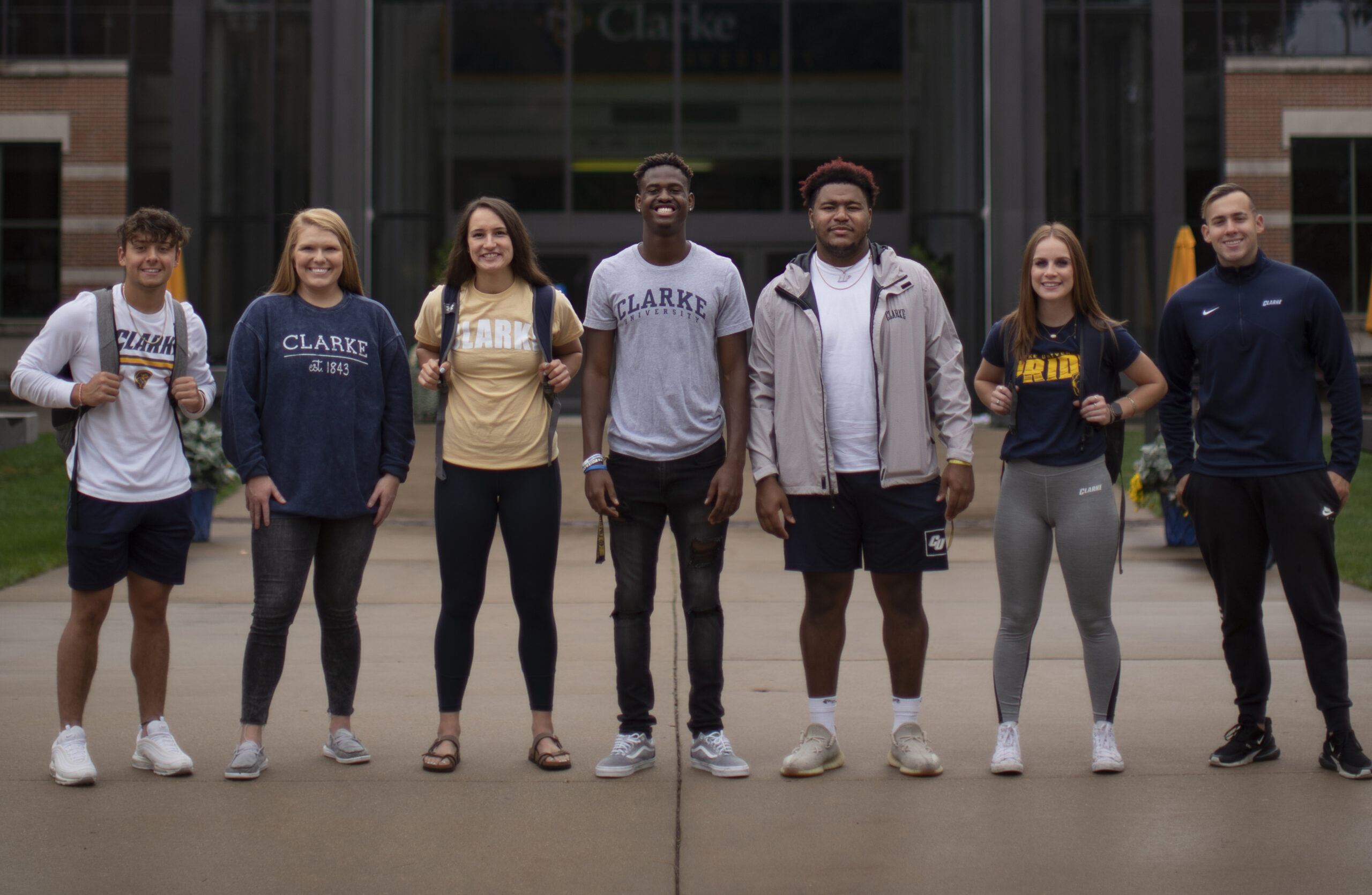 Group Virtual Registration Information
What to expect:
During your virtual registration you will select courses with a faculty advisor in your major, and you will receive important details for completing your new student onboarding prior to arriving to campus. You will also have the chance to ask questions to your admissions counselor.
*By registering for this event, I give Clarke University permission to use photos of me in any promotional materials, print or electronic. 
F

r

e

s

hman

Student

R

e

gistr

a

ti

on

I

n

f

o

r

ma

ti

on

 
ON-CAMPUS NEW STUDENT ONBOARDING OPEN HOUSE
Saturday, June 25, 2022 | 10 a.m. – 3 p.m.
You're on your way to becoming a Clarkie! Join the New Student Open House to tour campus with your family, see individual residence hall rooms and classrooms, enjoy a FREE lunch in the Dining Hall, and learn about Dubuque and the surrounding area. You'll also enjoy personalized sessions with Clarke Financial Aid and Admissions representatives and have the option to attend small group presentations on College Budgeting & Financing and Preparing for College with Student Life.
Transfer

Student

R

e

gistr

a

ti

on

I

n

f

o

r

ma

ti

on

 
Can't make it to one of the group registrations? Contact admissions@clarke.edu.
ON-CAMPUS TRANSFER OPEN HOUSE
Saturday, June 25, 2022 | 10 a.m. – 3 p.m.

Experience what being a Clarkie is all about! Take a tour of our beautiful campus, receive an unofficial credit review and chat with our Transfer Admissions Counselor, meet with financial aid, and learn about opportunities for engagement at Clarke.