We now accept an Associate of Arts (AA) and Associate of Science (AS) degree.
Complete your degree!
Clarke University is transfer friendly and works with students from all over the nation. The admissions process is quick, and the admissions staff is here to help you through every step of the way. Whether you are coming in with a few college credits or a completed Associate Degree, Clarke University will provide you with the information and resources you need to take the next step in your college journey to finish strong!
Working towards an Associate Degree?
Clarke University now accepts the full Associate of Arts (AA) or Associate of Science (AS) Degree which complete Compass general education requirements. Students will still be required to complete Compass Capstone (3 credits) and a Transfer Seminar (1 credit) in addition to the requirements of their major. Clarke values your success.
Transfer Evaluation System
Use the Transfer Evaluation System to see how your classes will transfer to Clarke University.
Information provided on the Transfer Evaluation System is a work in progress. College and university courses will be added on a continuing basis. Equivalencies may also be revised.
The final, official determination of credit acceptance is made by the Assistant Registrar, Registrar, General Education Director, and Department Chairpersons. Students wishing to transfer to Clarke receive an official credit evaluation upon acceptance to the university.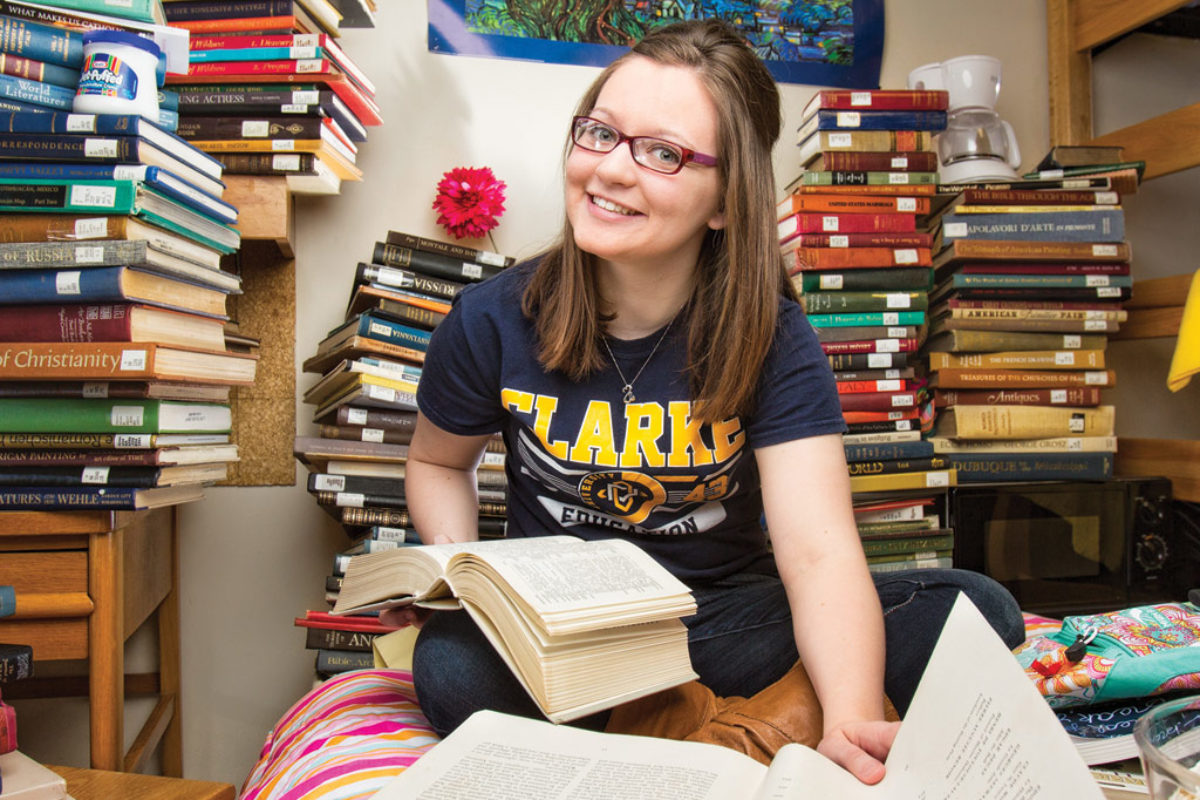 My transfer experience was the best. All of my prior credits transferred even some I took while in high school. The admissions staff explained everything really well, and the students at Clarke are so welcoming.