Visual Identity Standards
Clarke University's visual identity package provides the institution with a set of easily recognizable visual marks that speak to the true characteristics of the university and present Clarke in a consistent and coordinated way.
The university has three official marks, each of which represents various facets of Clarke and each having specific usage requirements: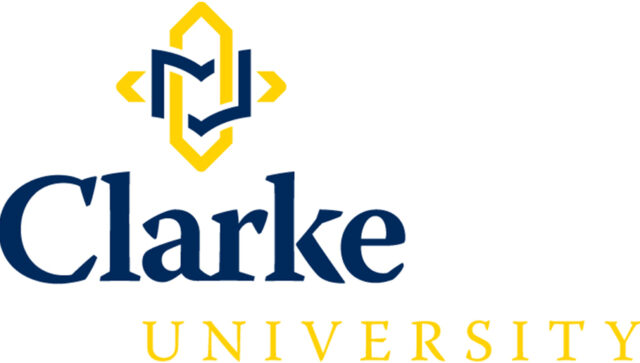 The Clarke University Logo
The most common visual representation of Clarke, the university logo serves as the mark with the broadest use. It represents the institution as a whole and was designed to communicate the values and characteristics that are at the core of the institution. It is the mark used on all external and internal business and promotional documents.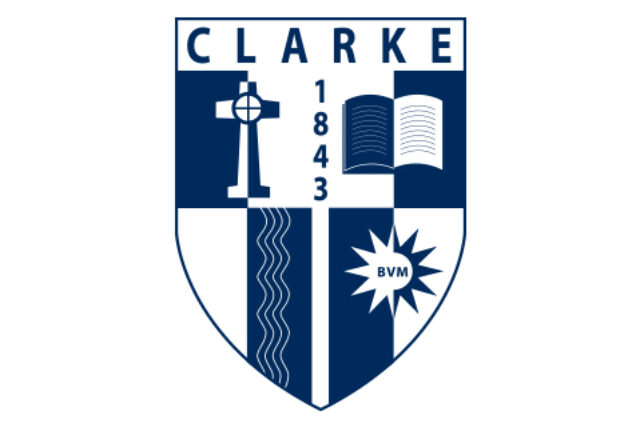 The Academic Shield
A representation of Clarke's academic tradition, the academic shield is the formal academic seal of the university. As such, it is to be used for formal items or official materials only, or at the request of the president or provost. Offices or areas requesting use of the academic shield must receive approval from the marketing and communication office.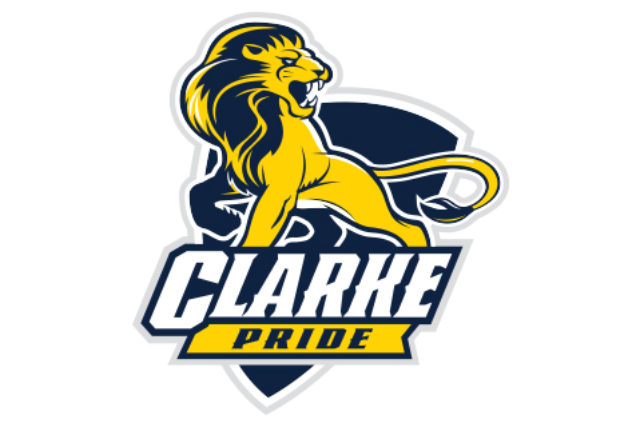 The Pride Identity
The Pride identity is the most informal of the university's marks. It is designed to represent Pride athletics and, in a broader way, spirit on campus.
Official University Colors
NAVY - PMS 289

GOLD - PMS 116
FOR PRINT
C: 100
M: 64
Y: 0
K: 60

FOR WEB/ON SCREEN MEDIA
R: 0
G: 0
B: 51

Canva/Web #: 000033
FOR PRINT
C: 0
M: 16
Y: 100
K: 0

FOR WEB/ON SCREEN MEDIA
R: 255
G: 204
B: 0

Canva/Web #FFCC00