Catherine Dunn Apartments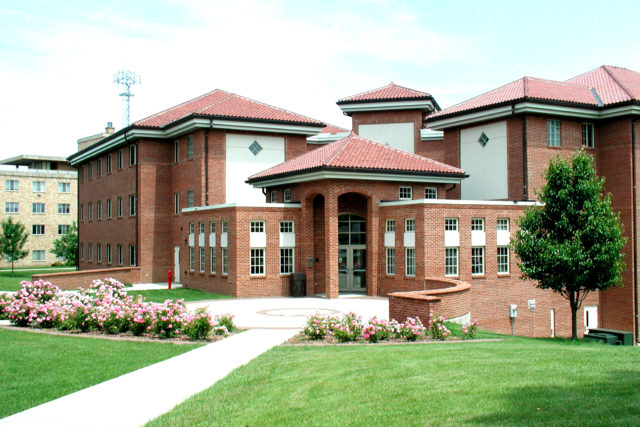 Graduate to Apartment Living
Your very first apartment! Your very own room! Your very own kitchen (sort of)! Our Catherine Dunn Apartments opened in the fall of 1998 and house 96 upper-class students in six-person apartments. All students are in single rooms and each apartment is equipped with a furnished common living area, 2 bathrooms and a full kitchen. This residence facility is coed but not by apartment.
Students (in groups of 6) wishing to live in an apartment can fill out a housing packet with group application and individual student activity validation forms. Apartment selections are made from a point system based on cumulative GPA, class level, campus activities/involvement, service hours and discipline subtractions accumulated between all roommates.
This is a tobacco-free building. Alcohol is permitted in apartments where all roommates are 21 years of age or older.
Apartment specifications
bed (with lofting option)
desk
desk chair
wardrobe
dresser
blinds
phone
internet access
Room Dimensions
Catherine Dunn Apartments
It's beautiful living together