Reach out to our transfer staff early with your transfer plan and education goals.  The earlier you start aligning your courses to Clarke's requirements for your intended major, the better timeline you will have for completion.  We are happy to help you plan out credits semesters before transferring to ensure you are making the most of your time and money.
Simply click the link below, search for your school in the list and check your credits. If you do not see your school or a specific course, do not worry.  We are always expanding the transfer credit offerings and are happy to review your credits. Just inquire or email admissions@clarke.edu with your request.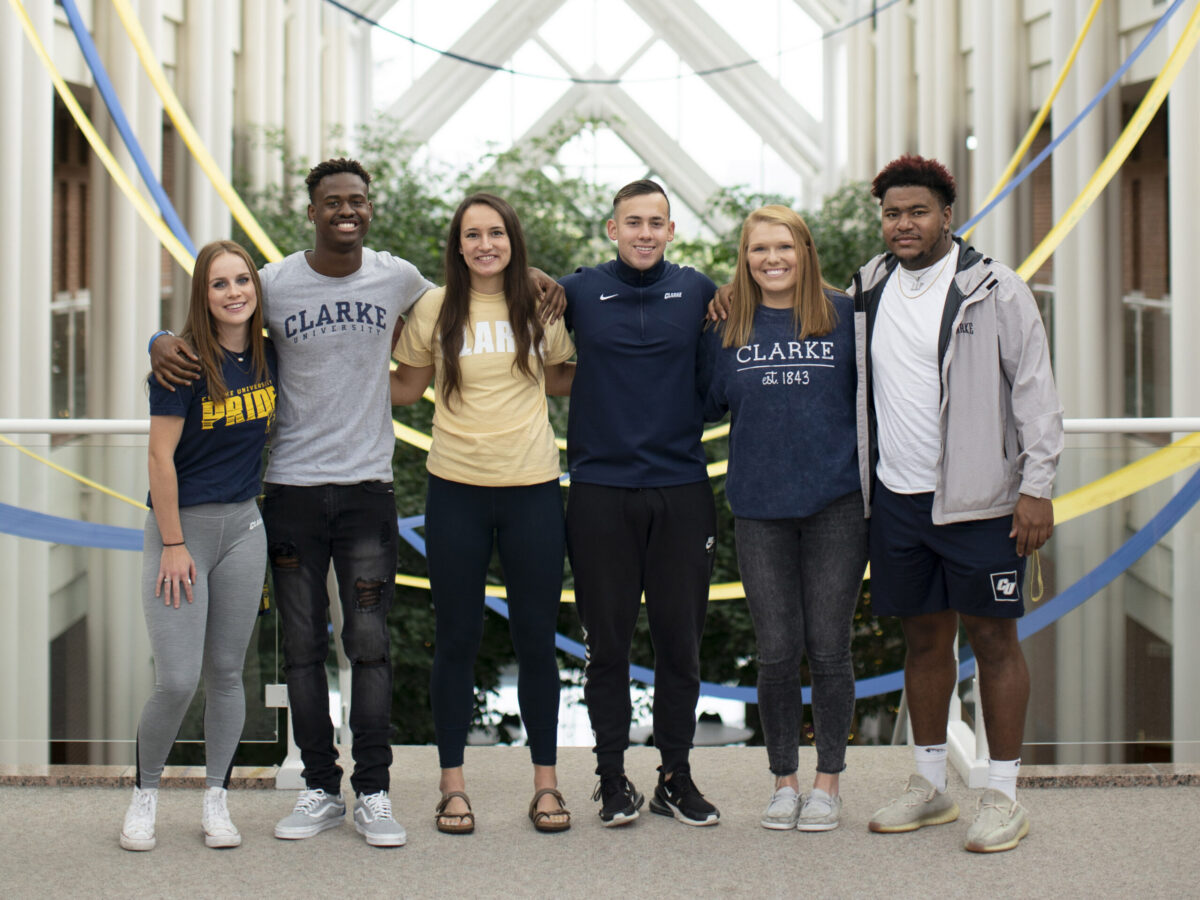 Transfer Credit Policies
We accept applications for admission from transfer students who have attended two-year and four-year colleges and universities accredited by the Higher Learning Commission or similar regional associations.
We accept the Associates of Arts and Associates of Science degrees from institutions accredited by the Higher Learning Commission (HLC) or its nationally affiliated equivalent accrediting associations.
A maximum of 64 semester hours earned in a two-year institution or 90 semester hours earned in a bachelor's degree program may be accepted provided the student is in good academic standing, i.e., has a cumulative GPA of 2.0 or above. Courses with grades lower than C- do not transfer.
Course work completed at a school not regionally accredited will be evaluated on a case-by-case basis, with ordinarily no more than 16 credits accepted.
After a student has enrolled and transferred the maximum number of credits, no additional credits will be accepted or exchanged for previously accepted courses. Internship, independent study, test-out credit and preparatory courses are not transferable to Clarke University. At least 15 credit hours in the major field of study and a minimum of 6 credit hours for the minor must be earned at Clarke University. The final 30 hours of credit must be taken in residence.