Psychiatric Mental Health Nurse Practitioner
Caring for the whole person to make a positive impact on mental health.
Psychiatric Mental Health Nurse Practitioners (PMHNP) are one of the most in-demand nursing specialties today. PMHNPs learn the advanced psychiatric skills of therapy, clinical management, and prescribing psychiatric medications to patients. Psychiatric nursing coursework includes psychiatric assessment and symptom management; psychopharmacology; individual, group, and family therapy; and ethics.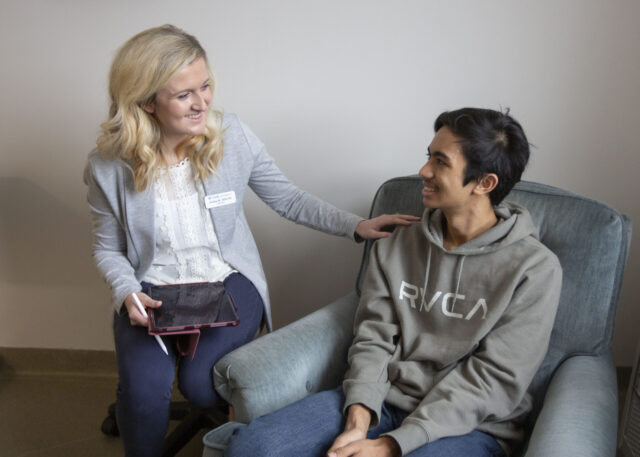 DNP-PMHNP details
81 credits

Three years full-time

Five years part-time

Hybrid format (meeting the first and third Thursdays of each month)

1000 clinical hours
Post-graduate certificate option
 for NPs already certified in another specialty:
18 credits
Online format
500 clinical hours
Graduate DNP-PMHNP students are competent, compassionate caregivers who will:
Provide primary mental health care to patients seeking mental health services.
Assess, diagnose, and manage mental health problems and psychiatric disorders.
Apply ethical perspectives to decision-making.
Advocate health care access for both children and adults.
Use technology to support the practice.
Demonstrate knowledge of the issues and trends related to health care and socio-economic policies.