Clarke Professor Lends Skill to Dubuque Symphony Orchestra's "Ultimate Rock Hits"
By Clarke News | November 16, 2023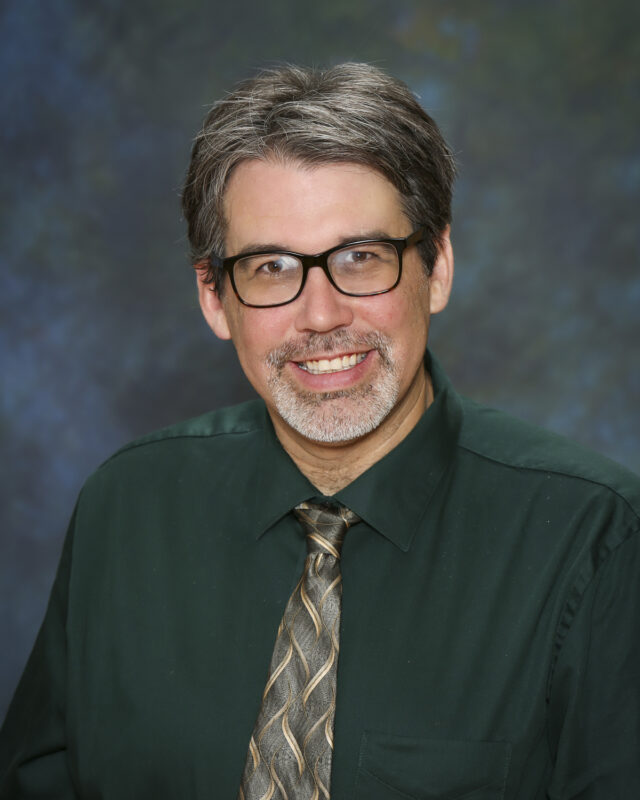 Clarke Assistant Professor of Music and Director of Instrumental Activities Rob Stull will conduct the Dubuque Symphony Orchestra (DSO) in their Ultimate Rock Hits performances January 12 and 13 at the Diamond Jo Casino. 
This annual concert is one of the Dubuque Symphony Orchestra's most popular events. Past performances have included covers of classic hits from Aerosmith, Van Halen, The Rolling Stones, and Led Zepplin. For Rob, providing a new twist on well-loved tunes is just one of the many benefits of this opportunity. 
"Ultimate Rock Hits takes the classical sound of the orchestra and adds the electrified power of rock," Rob said. "When DSO Music Director and Conductor William Intriligator approached me about conducting this concert, I was thrilled. I wanted to get to work right away. It's been hard being patient because when you have such a talented number of players, you just want to jump into creating as soon as you can." 
The performance is an evolution of Rob and Clarke University's long-standing partnership with the DSO. Rob currently conducts the Dubuque Youth Symphony Orchestra, and the group has used Clarke facilities for auditions, weekly rehearsals, and performances. "It is a real joy to experience the growth of the players in the youth orchestra—not only throughout the year, but also through the musical career of some of these students," Rob said.  
"I am eager to work on the Ultimate Rock Hits with some professionals from the DSO" Rob added. "I am going to truly enjoy being a part of the creative process with local rock artists to bring a unique sound to these rock classics." 
Tickets are selling quickly for the Friday and Saturday performances in the Diamond Jo Casino's Mississippi Moon Bar. Find ticket information and event details at https://dubuquesymphony.org/concerts-and-events/ultimate-rock-hits.