Clarke Named to PTK Honor Roll Two Years in a Row
By Clarke News | May 5, 2022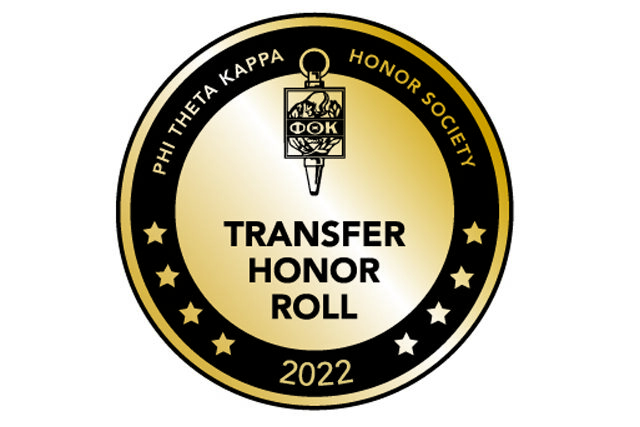 For the second consecutive year, Clarke has been named to Phi Theta Kappa's Annual Honor Roll, which recognizes excellence in an institution's support of community college transfer students.  
Being named to the PTK Honor Roll establishes Clarke as one of the most transfer-friendly colleges in the nation. Selections are based on a review of the institution's admissions and recruitment practices, articulation agreements, student support services, campus life, and more. For Clarke, this includes standout partnerships like the CC Today, CU Tomorrow program, which allows for a streamlined transfer process from any of Iowa's 15 community colleges. 
"We are very excited to see Clarke's continued advocacy for transfer students honored in this way. Phi Theta Kappa members are a wonderful addition to our campus community as both scholars and engaged student leaders," said Julie Cirks, Director of Transfer Enrollment.  
The Phi Theta Kappa Honor Society has been an international support organization for high-achieving college students for over 100 years. It offers educational resources as well as scholarship opportunities. At Clarke, PTK students are eligible for a scholarship that is equivalent to 50% of tuition. For the 2021-2022 school year, that totaled to $18,500. 
To learn more about transferring to Clarke, visit clarke.edu/transfer.