Clarke Music Professor to Conduct Dubuque Symphony Youth Orchestra
By Clarke News | July 17, 2020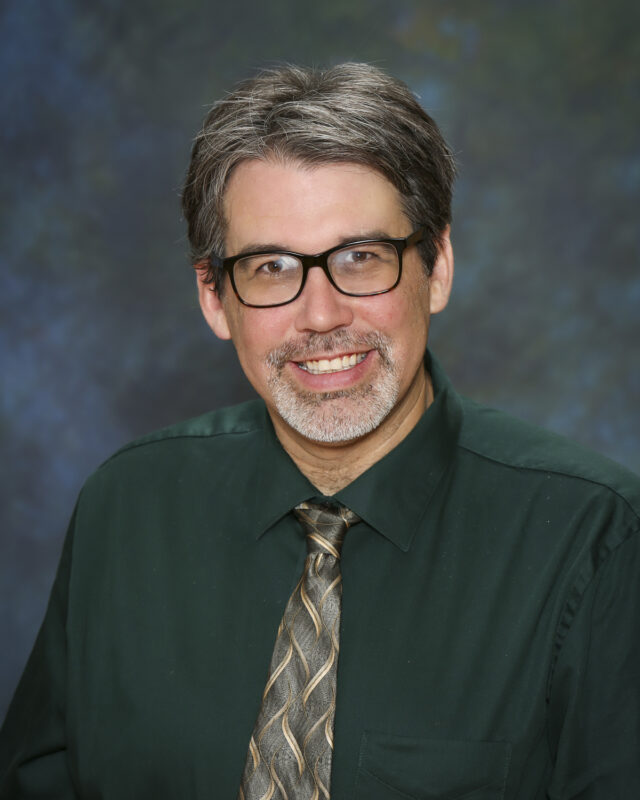 Clarke University is further strengthening its community bonds with the Dubuque Symphony Orchestra. Clarke Director of Bands and Assistant Professor of Music Dr. Rob Stull is the new Conductor of the Dubuque Symphony Youth Orchestra (DSYO). Stull was previously a Guest Conductor for the Dubuque Symphony Orchestra (DSO).
The DSYO is the Dubuque Youth String Ensemble's (DSYE) premier honors orchestra. Students typically have five to nine years of ensemble experience, or equivalent ability, and play individually at a pre-college or college level. Musicians gain experience performing standard classical repertoire in a full orchestra setting.
At Clarke, Stull is Music Director and Conductor of the Clarke Wind Ensemble, Clarke Jazz, and the Clarke-Loras Chamber Orchestra. Stull also teaches Music in World Cultures, saxophone and clarinet lessons, and other ensembles.
Stull was part of the adjunct faculty at Seton Hill University and Westmoreland County Community College. He has worked nine years as a resident artist at Pittsburgh Musical Theater, working at the Richard Rauh Conservatory. During his study in Cincinnati, he was a graduate instructor for Wind Ensemble, Wind Symphony, Chamber Orchestra, Chamber Winds, Brass Ensemble, and beginning conducting courses.
He graduated with his Doctoral of Musical Arts from the University of Cincinnati College-Conservatory of Music studying under Dr. Kevin Michael Holzman and Dr. Terrance Milligan. While there, he was music director of the University of Cincinnati Symphony Orchestra. He also holds a Masters of Music in Conducting degree from Indiana State University, and a Bachelor of Music Degree in Education from Seton Hill University (Greensburg, PA).
Stull shared, "I am very excited and proud to be the new music director and conductor for the Dubuque Symphony Youth Orchestra. I'm looking forward to bringing different multimedia works to the table. I am looking at online options and works that use spacial movement and distancing on stage. I'm excited to play music and create our art together."
Hannah Von Mulert, Director of Education & Outreach for the Dubuque Symphony Orchestra, said, "We cannot wait until we are able to start making music with Dr. Stull. I understand the strong desire to return to classrooms, music rehearsals, sports practice, and all the other activities that were part of our lives prior to this pandemic. However, it is most important that we are keeping our students and families safe and making responsible decisions regarding both when and where we can start our season. I look forward to the day when we can make music together once again."
Clarke's history with the Dubuque Symphony Orchestra includes DSO Executive Director Mark Wahlert's presence on Clarke's Board of Trustees. In addition, Clarke Professor of Drama Joe Klinebriel has worked in conjunction with the Heartland Ballet and the DSO. Dr. Amanda Huntleigh, Clarke Assistant Professor of Music and Music Director and Conductor of the Dubuque Chorale, has been featured with the DSO for holiday pops concerts and plans to join the DSO for Beethoven's 9 this semester. Associate Concertmaster of the DSO, Ann Duchow, is an adjunct instructor at Clarke. Many Clarke alumni have continued on to work with the DSO both as musicians and soloists. Clarke also partners with the DSYO to offer student internships and summer camps.
For more information, please contact Stull at rob.stull@clarke.edu.