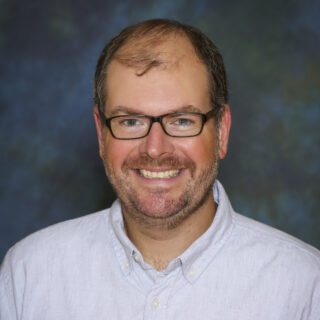 Steve Bellomy, Ph.D.
Assistant Professor of English
---
Educational Background
Bachelor of Arts, English. Florida Atlantic University, Boca Raton, FL, 2002
Master of Arts, English. College of Charleston, Charleston, SC, 2005
Doctor of Philosophy, English. University of South Carolina, Columbia, SC, 2015
Teaching Philosophy
I aim always to provide students a space wherein they can confidently confront the challenges and at times uncertainties associated with reading and writing about literature. I believe that we can learn a great deal from literature. At the same time, I encourage my students to recognize their own influence, as readers, on how, why, and in what ways literature matters.
...and while my eye
Was fixed upon the glowing Sky,
The echo of the voice enwrought
A human sweetness with the thought
Of traveling through the world that lay
Before me in my endless way.
-William Wordsworth
Steve Bellomy
Profile
Professional Background
I have been teaching at the college level for over ten years. Before coming to Clarke University in 2016, I taught English at both small and large universities in South Carolina and Virginia.
Courses Taught
British Literature
Approaches to Literature
Cornerstone
Research Interests
Colonial and 19th Century American Literature
Literature of Conspiracy and Commemoration
Maritime Literature
Publications

"'Blazing Effects': The Fifth of November, Guy Fawkes, and the Rhetoric of Slave Conspiracy." Cities and the Circulation of Culture in the Atlantic World: From Early Modern to Modernism. Ed. Leonard Von Morzé. (forthcoming from Palgrave, 2017)

August Wilson's Seven Guitars. Masterplots II: African American Literature, Revised Edition.  Ed. Tyrone Williams. Salem Press, Inc., 2008.

Presentations

"'An Odd Survival': Guy Fawkes Day in America's Economy of Independence." American Literature Colloquium Annual Conference, University of South Carolina, Columbia, SC: April 2014.

"The Invention of Gunpowder." Society of Early Americanists (SEA), Savannah, GA: February 2013.

"Infiltrating the Sea: The Ghost of Guy Fawkes and the American Maritime." American Literature Association (ALA), Symposium on the Gothic, Savannah, GA: February 2013.

"Old Combustibles: Melville, Guy Fawkes, and the 'Unlikely' Face of Protest." Modern Language Association (MLA), Boston, MA: January 2013.

"The Travelling Faces and Confessional Spaces of Wieland." Northeast Modern     Language Association (NEMLA), Montreal, QC: April 2010.

Book Review

[contact-form][contact-field label="Name" type="name" required="true" /][contact-field label="Email" type="email" required="true" /][contact-field label="Website" type="url" /][contact-field label="Message" type="textarea" /][/contact-form]

Margolis, Stacey. Fictions of Mass Democracy in Nineteenth-Century America. New York: Cambridge University Press, 2015. European Journal of American Culture (forthcoming, 2017).