'Into the Streets' Day of Service Set for November 18
By Clarke News | November 8, 2023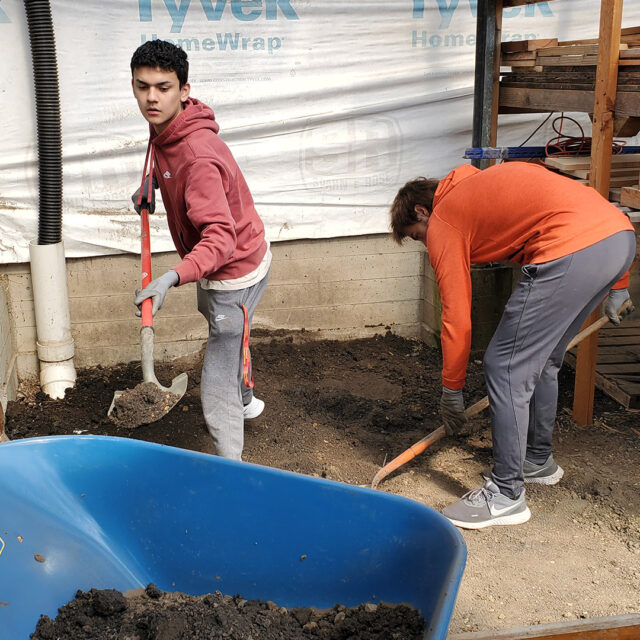 For over a decade, Clarke students have been going "Into the Streets" for a half day of service on the third Saturday of November. 2023 will mark the largest turnout for the event, with over 150 students registered to participate. 
Students will divide into teams to donate their time and skills throughout 15 organizations in Dubuque. Many non-profits, like the Dubuque Regional Humane Society, Area Residential Care, and the Dubuque Rescue Mission are using the day of service to continue existing partnerships with Clarke volunteers. Others, like the "Dubuque Packathon" will gather students and community members for a one-time event creating meal kits for families in Haiti. 
"'Into the Streets' is an important part of the Clarke experience because it opens students' eyes to the world around them," said McKenzie Nodolf '25, a Psychology and Pre-Physical Therapy student who coordinated this year's event. "Whether you are volunteering individually or with a team, there is power in coming together for a common goal. It unites us, while also expressing gratitude for all we have." 
Prior to groups heading to their assigned locations, McKenzie will gather all the volunteers in the Student Activity Center for a prayer, breakfast, and a final run-down of the day's events. Many of the students will earn credit for their participation, either for a specific class or the Global Awareness and Social Responsibility outcome in Clarke's unique Compass program.  
I've been involved with 'Into the Streets' every year I've been at Clarke, and each year gets bigger and better. The students and staff involved in Campus Ministry at Clarke host activities like this to bring our community together, and I'm proud to be a part of that.
McKenzie Nodolf '25
Those interested can learn more about Clarke Campus Ministry and involvement opportunities at https://clarke.edu/campus-life/spiritual-life/campus-ministry/. Clarke is also hiring a Director of Campus Ministry to guide students in this important work. Find the position description and application information at https://clarke.applicantpool.com/.