Coaching Internships Abroad Make an Impact
By Clarke News | March 13, 2023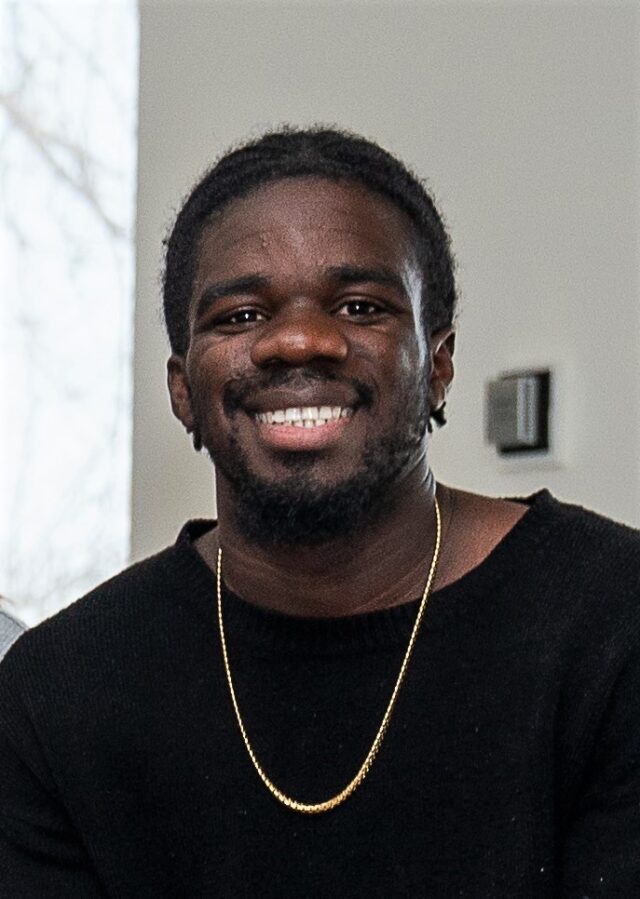 Since he was young, Emmanuel Willie has loved soccer. Throughout his childhood, he and his friends would find an open field, cut the grass, and create a makeshift pitch, playing barefoot if they had to. The conditions didn't matter, as long as they could play.  
Although Emmanuel moved from Liberia to the United States with his mother when he was 13, his passion for the game continued and has helped him create new and lasting ties wherever he goes. So, when an opportunity arose to give back to the game and communities he loves, Emmanuel jumped at the chance.  
With help from Director of Career Services Becky Herrig, '84, '16M, Emmanuel completed a 180-hour Business in Sport Management Internship that allowed him to earn college credit for coaching young athletes in Ghana and Liberia over winter break. In Ghana, he was assisting with a growing soccer club, Accra New Era, bringing together players from the ages of 13-22. At first, Emmanuel was nervous.
"Some of the athletes were older than me, so I felt I had to prove myself to them. But I worked with them on pressing drills and focused on their understanding of the game and mental strength," Emmanuel said. "I heard from the coach that after my training, the team used my drills and took second place in a tournament. They'd never placed that well before, so to know that I taught them what they needed was very rewarding." 
In Liberia, Emmanuel was working with younger children, ages 8-16, who are part of the Sinkor Football Academy. Some, like Emmanuel, had grown up playing soccer wherever they could, while others were accustomed to established fields. No matter their circumstances, Emmanuel knew he could count on their love of the game to bring them together. 
It reminded me of my own childhood, so I was happy to go out and buy the pennants, get equipment, and teach them attack and defense techniques. To have that experience all over again and to see that my coaching systems worked was very special. 
Emmanuel Willie '23
For Emmanuel, these internships called on many of his experiences at Clarke. As a middle forward for the Men's Soccer Team, he has seen the soccer program grow from just 12 players to over 60, representing nations from around the world. In the classroom, he's developed his love of the game further, thanks to a coaching emphasis within his Sport Management major.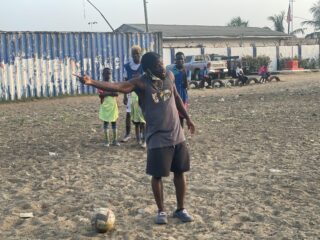 "Coach Mike Paye has helped me develop my skills on the field, and Professor Teri Stratta has taught me how to coach those skills in others," Emmanuel said. "I am proud to recruit for Clarke – in fact, one of the players I worked with in Liberia is coming to Clarke in the fall. An education here sets people on the right path. Meeting me can help these kids see themselves in that role." 
Although he has now returned to Clarke for the spring semester of his senior year, Emmanuel is still seeing the positive impact of his internship experience.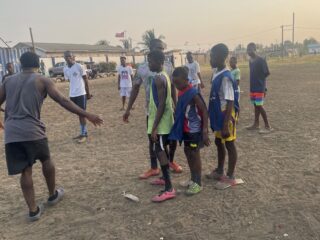 Not only was he able to visit family in Libreria and travel, Emmanuel also had the opportunity to train with professional soccer clubs. He even met Thomas Kojo, the coach of Liberia's national soccer team. In April, he hopes to visit France for additional training with Kojo and his staff. 
"My ultimate goal is to play professionally, possibly in Europe," Emmanuel said. "After this experience though, I would also love to coach. I know now that I can do it."