Clarke welcomes Teddy Swims: Tough Love World Tour to campus
By Clarke News | January 13, 2022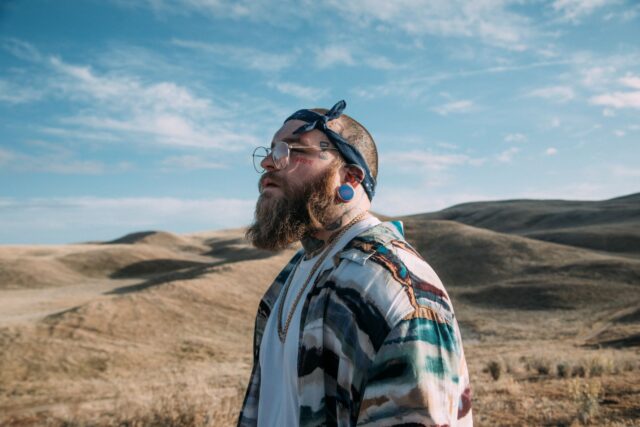 Clarke University is thrilled to welcome singer Teddy Swims to campus as part of his Tough Love World Tour.  The live show on January 27 serves as a kickoff to an exciting spring of Arts at Clarke events.  
Teddy Swims, also known as Jaten Dimsdale, has built his career in the thriving music scene of Atlanta, Georgia and has fashioned a show-stopping signature style that blends soul, R&B, rock, and hip-hop. He reached new audiences and fame in 2021 by broadcasting covers from a bedroom/studio, racking up millions of views of both original songs and covers.  
During this time, he went from singing to a smartphone camera to serenading America on "The Kelly Clarkson Show" and "The Late Show with Stephen Colbert." Rolling Stone also named him a 2021 "Artist to Watch." After concluding a tour as the opening act for the Zac Brown Band, Swims is headlining his own string of shows to promote his 2021 debut EP, "Unlearning". 
"I want my music to touch as many emotions as it can," Swims said of his shows. "I hope I can fully capture the human experience. I'm still just the same little anxiety-riddled chubby kid with a dream to be the biggest superstar in the world." 
The show begins at 8 p.m., and doors open 30 minutes prior to the performance. For the safety of all in attendance, Clarke University requires that a mask be worn while indoors. The event is free for Clarke students and employees, and general admission tickets are available for $15.  Find tickets and more information at clarke.edu/teddyswims.