Clarke Offers New Scholarship: The Activism and Values Informed Education (AVIE) Clarke Compass Award
By Clarke News | October 13, 2020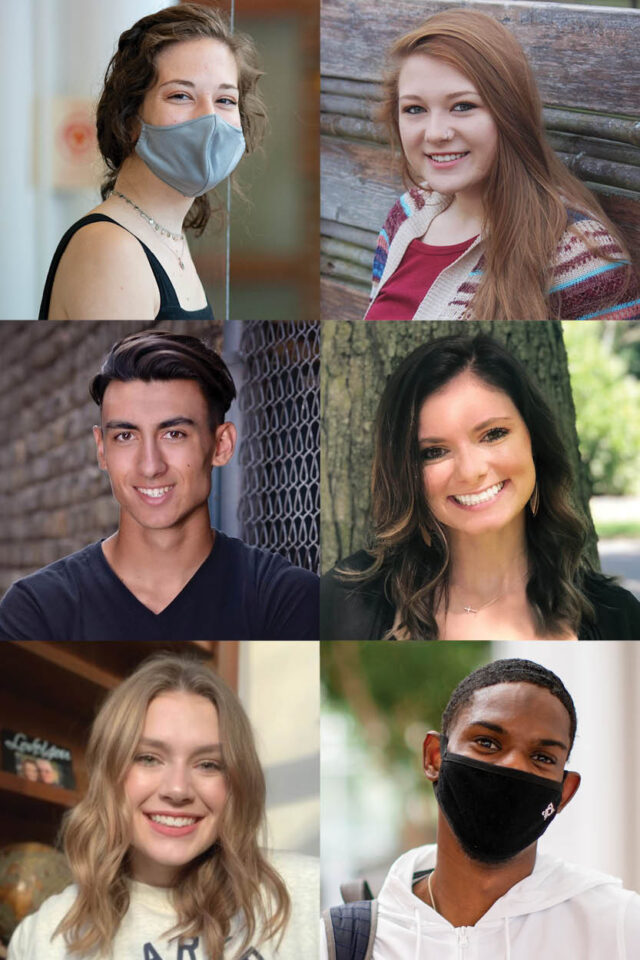 Clarke is offering a new scholarship called Activism and Values Informed Education (AVIE) Clarke Compass Award to students who feel called to make a difference in equity and inclusion. This scholarship is available because of the generous support of Clarke University Trustee and alumnae, Jenifer Westphal '84.
Westphal said, "My Clarke experience was amazing. When you come to Clarke, you are respected and treated as a person who has value. What Compass does for a Clarke student is help put your feet on the ground so that you can still be in the clouds, and that combination is how you can make a difference."
Highlights of the AVIE award opportunity:
Five undergraduate students will be awarded $3,500 over two semesters.
Students will work with mentors to create a plan of action for change as it relates to systemic challenges of racism and oppression in our community.
Students and mentors engage to carry out the plan of action.
This work will fulfill a Compass requirement while inciting passion and knowledge in students.
Students will gain a new skill set, help others, reach their full potential, and be a part of the change.
Deadline to apply for this award is September 11 of each year.
2020 students receiving the AVIE award and the Compass outcome category they will work within:
Hayden DeGross '21: Spirituality
Rashaud Colbert '21: Professional Preparedness
Kylee Allen '22: Thinking
Mariah Pellino '21: Communication
Samantha Wiederholt '21: Global Awareness and Social Responsibility
Desaray Bordner '23: Global Awareness and Social Responsibility
The Clarke Compass integrates Clarke's core values, major coursework and general education coursework, and experiential learning to provide students skills they will need in the 21st-century world. It allows students to track experiences they participate in so that when they graduate, they have a tangible, all-inclusive resume of their time spent at Clarke that they can present at employment or graduate school interviews. The Clarke Compass ensures that students are career- and life-ready upon graduation.
There are six Compass outcomes: Communication, Professional Preparedness, Thinking, Knowledge, Global Awareness and Social Responsibility, and Spirituality. For more information, visit our Compass webpage.
Director of Compass and Instructor of Athletic Training Deann Petitgout said, "The students receiving the AVIE award will spend this semester planning their project, and next semester the focus will be on carrying out the project. Mentors are meeting with students weekly, and together they will brainstorm project ideas and develop skills relating to their chosen Compass outcome. Each project idea will work to address challenges relating to systematic racism and oppression in our community. In the following semester, the awarded students, under guidance of the mentors, will work together to achieve and realize the project."
President Thom D. Chesney, Ph.D., said, "This award is for those students inspired by activism and our core values of charity, freedom, education, and justice. The recipients of the AVIE scholarship are supported along their journey by mentors, peers, and professionals. Thinking about activism and engaging in it does not always happen on a college campus, but with the generous help of alumnae Jenifer Westphal, anything is possible at Clarke. We are so grateful to Jenifer for her unwavering support."
VIDEO: Watch Jenifer Westphal speak about her experience at Clarke.
For more information, please contact Deann Petitgout at deann.petitgout@clarke.edu.