Clarke Legacy Runs Deep for Liberal Arts Graduate
By Clarke News | May 10, 2023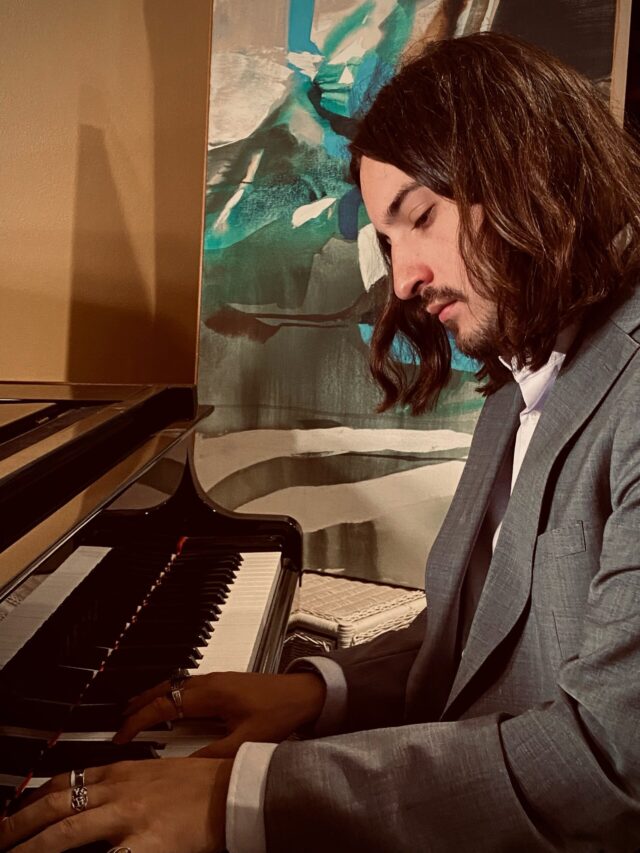 At Clarke, we talk a lot about our community feeling like a family but for Danny Zanger, that sentiment runs deeper than most.  
"My sister went here, my mom has been at Clarke longer than I've been alive, Catherine Dunn was in the delivery room when I was born," Danny said. "The Clarke legacy has been a part of my life as long as I can remember." 
Danny grew up walking the halls of Clarke with his mother, Vice President of Student Life, Kate Zanger. Yet when the time came to enter as a student, Danny said it marked a new chapter in his relationship with Clarke. 
"All of our time is valuable, and I wanted to make my time here count," Danny said. "I am a Liberal Arts Major with an Emphasis on Music Composition, and when I started, the Music faculty fostered this fantastic environment. I've tried to contribute to that positivity and creativity in my own way." 
Danny has shared his art and supported the work of others through his participation in Jazz Ensemble and Musical Menus as a composer, as well as playing piano. The work goes beyond performances too, with music students enjoying lunch together every Friday. Through his studies with Amy Dunker, Danny also became more serious about instrumental composition and expressed his growing talent by forming a band with some of his friends from the Dubuque area, the DZ Combo, who recently played Clarke Fest. 
"Through the Tri-College Jazz Night, I connected with Nathaniel Seutter, Clarke's drummer, and trumpet player Jake Sinatra from Loras and bass player Jeremy Jones will sit in as a bass player for us as well," Danny said. "We've played a Lion's Den Session at Clarke and we've picked up other gigs in Dubuque. That's an avenue I might not have considered before Clarke, and it's been fun to play and try new things with them." 
As Danny looks to commencement, he is tapping into Clarke connections to guide his life beyond college. He intends to continue composing music and playing in the Dubuque community. He's also joining forces with fellow Clarke Music alumna Callie (Mescher) FitzGerald '07 to teach composition and songwriting through her nonprofit, Centrally Rooted. For Danny, teaching the next generation of musicians in the Dubuque community is one way he can keep his connection to Clarke alive. 
"My relationship with Clarke and with Dubuque won't stop after commencement," Danny said. "I've cherished my time here and sharing what I've learned with my community keeps that bond alive. Clarke has always been and always will be a part of my life."