Biochemistry
Bachelor of Science or Bachelor of Arts
At its base, Biochemistry is the study of chemical processes within living organisms and a combination of Biology and Chemistry. At Clarke, in the Biochemistry major, you will utilize knowledge from all sciences and mathematics to understand how living systems function. Biochemistry is the study of life at the molecular level. Modern developments in health sciences rely on understanding the biochemical principles that govern life. Clarke's biochemistry major is designed to help you make links between molecular design of life and human health and nutrition. You will be equipped to pursue careers in medicine, pharmaceuticals, and graduate research, among other pathways.
In addition, the study of molecular and atomic properties and interactions that encompass the Biochemistry major is central to many scientific disciplines including biology, geology, astronomy, environmental science, materials science, and numerous others. Biochemistry majors continue to graduate or professional school and obtain employment as educators and technical scientists. Is this of interest to you? Visit Clarke University in Dubuque, Iowa, to discover everything our Biochemistry degree offers.
Let's break down what a Biochemistry major studies. When you look at a plant or an animal, be it a magnificent redwood, your Goldendoodle dog, or even another human being, you see the entire organism, a smoothly functioning whole. However, underneath the surface is a living system. At scales much too small for us to see with our eyes, chemical reactions are happening that enable organisms to live. For example, when you eat, proteins called enzymes help speed up the chemical reactions that break down food so that you can get the energy you need to survive. If you major in biochemistry, you'll examine these and other chemical reactions.
What do biochemists do? Biochemistry is the study of how living organisms work. Professionals in the field are interested in:
The molecular changes that occur within organisms.
The conversion of food to cellular components.
The provision of energy to drive bodily processes.
The chemical nature of genes and the way in which these specify and control biological processes.
One of the most stimulating aspects of biochemistry is its increasing interaction with medicine. Biochemists study the molecular basis of diseases such as diabetes, cancer, cystic fibrosis, and AIDS, and this enables definitive diagnosis and development of cures. This makes biochemistry a choice major for students wishing to attend medical school. A biochem major needs basic English and mathematics skills and will also usually take courses in physics. Within the major students will take courses in organic and inorganic chemistry, molecular biology, cell biology, and microbiology.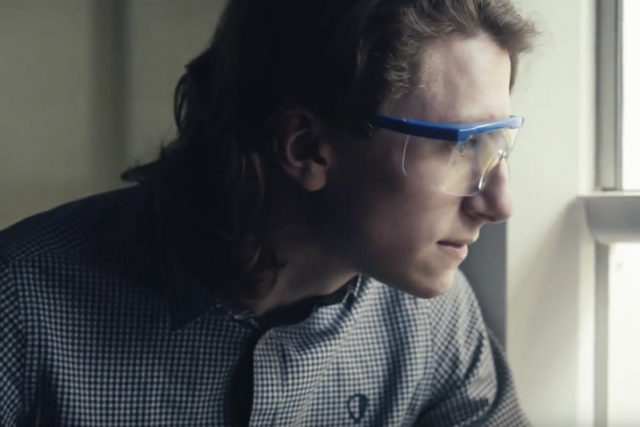 Program Details
Biochemistry includes the study of chemistry and biology with additional support from physics and mathematics. You'll study the nature of diseases and undertake the design of drugs and production of vaccines and human hormones. You'll study the molecular basis of diseases such as diabetes, cancer, cystic fibrosis, and AIDS, and this enables definitive diagnosis and development of cures. You will also become skilled at analyzing the bioethical issues challenging the scientific community. Your learning will be hands-on and visual. You will see and do, not just listen. You will also work with faculty on research initiatives and conduct undergraduate research projects to publish in scientific journals. You'll see first-hand why Clarke is considered one of the best biochemistry schools.
Why Biochemistry at Clarke?
At Clarke, you will have unique opportunities to:
Use state-of-the-art instruments, not just watch others use them.
Collect, analyze, visualize, and present chemical information to match professional standards.
Present your undergraduate research work at regional and local conferences.
Collaborate with students in other disciplines to explore the boundaries of science.
According to the U.S. Bureau of Labor Statistics, the average salary in 2018 for an individual holding a bachelor in Biochemistry is $78,330. In addition, overall employment of chemists and materials scientists is projected to grow four percent from 2018 to 2028.
Facilities
Clarke's 46,000-square-foot, three-story science building, the Marie Miske Center for Science Inquiry, provides flexible and modern spaces designed to seamlessly integrate lecture and laboratory. Clarke offers a medical school quality gross anatomy laboratory and research-grade chemical instruments.
Cool Biochemistry Courses
Below is a sampling of Biochemistry major classes:
METABOLISM — Deepen your understanding of metabolic, biosynthetic, and degradation pathways.
BIOCHEMICAL METHODS — You will learn and practice multiple biochemical techniques, isolate and purify a protein from a living source such as a beef heart.
MEDICINAL CHEMISTRY — You'll gain insight into the chemistry of pharmaceuticals with an in-depth explanation of the molecular mechanisms of drug action.
Classes You'll Take
Admission to Clarke University
Applicants are considered on an individual basis. Apply to Clarke today to begin your journey.
Careers in Biochemistry
You might wonder, is Biochemistry a good major? Will I find a job? Careers in science and technology present exciting possibilities for today's Biochemistry major. A bachelors in biochemistry provides the foundation for many biomedical careers and continuing education paths:
Medical school
Dental school
Pharmacy school
Pharmaceutical research
Biomedical research
Food and nutrition research and development
Patent law
Industry jobs in food, healthcare, and chemical fields
A Biochemistry degree also lays the groundwork for so many varying careers, such as:
Biochemist
Biologist
Biomedical Engineer
Brewmaster
Cell Biologist
Chemical Engineer
Chemical Oceanographer
Chiropractor
Clinical Research Associate
Clinical Research Coordinator
Clinical Technician
DNA Analyst
Epidemiologist
Food Scientist
Forensic Chemist
High School Teacher
Laboratory Manager
Medical Laboratory Technologist
Microbiologist
Organic Chemist
Patent Agent
Pharmacist
Quality Control Specialist
Toxicologist
University Professor
Water Quality Analyst
If any of these career paths sound intriguing to you, schedule your visit to Clarke University in Iowa to discover why we are considered one of the best schools for Biochemistry. Chat with professors, tour campus, sit in on a classroom, meet an admissions advisor, and start your journey as a Clarke University Biochemistry major.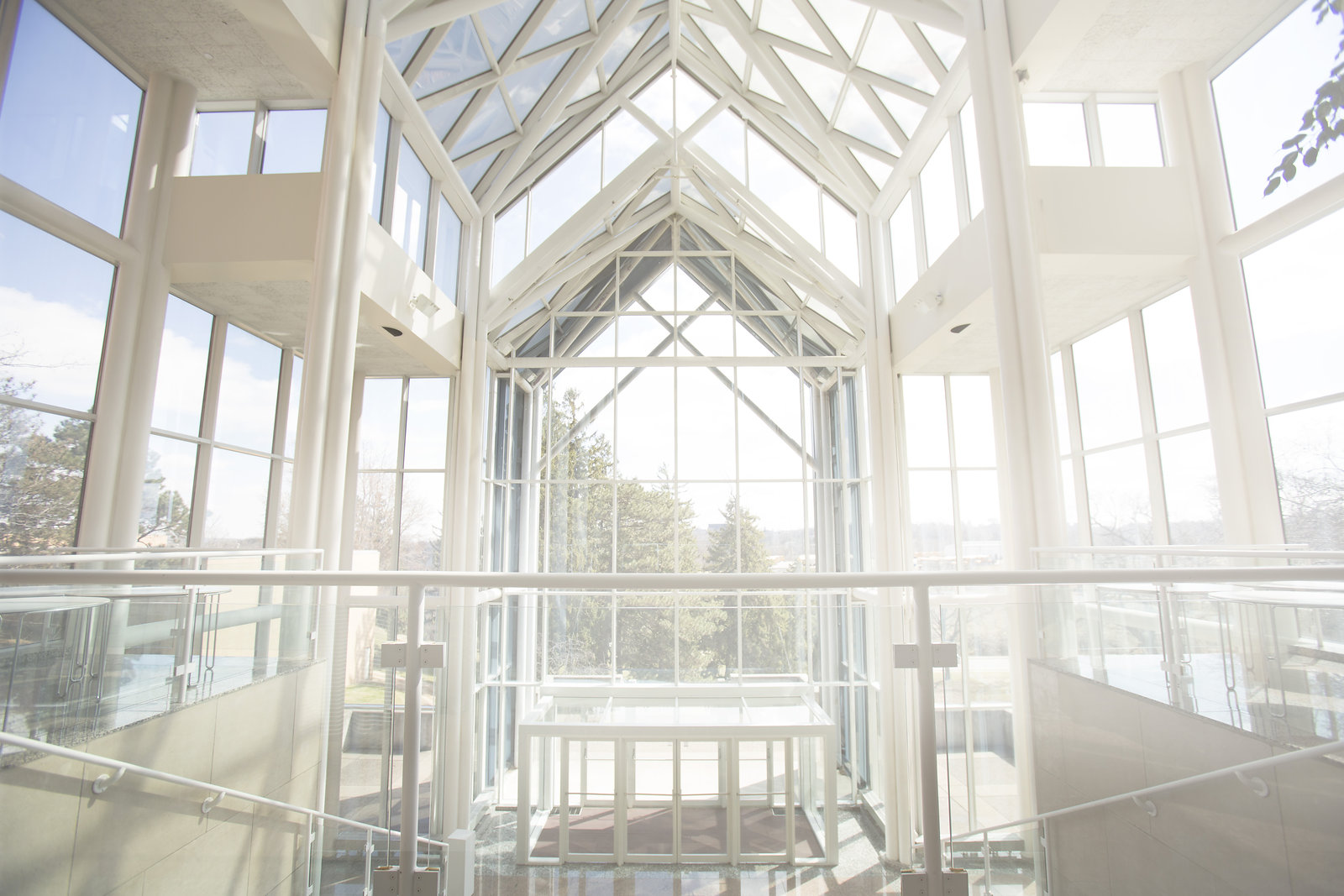 There's more to college than going to class.
The Classroom and Beyond
---
But don't take our word for it…
Our Students & Alumni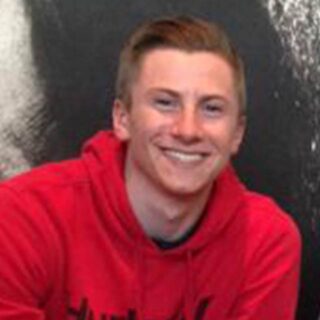 Josh Prindle
Biochemistry and English '18
I've had some really cool experiences in graduate school that are a direct result of the combination of my English and Biochemistry degrees. The UVA chemistry department asked me to join their science communication mentorship due to my "strong science communication skills." I'm developing content for UVA's chemistry department in their science communication mentorship. I also want to showcase the varying opinions scientists have in regards to how science should be written, ultimately with the hopes of helping graduate students understand that there is not one "correct" way to convey information.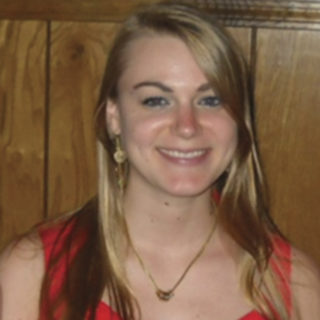 Courtney Traser
Biology '13
The ability to learn using human cadavers is a rarity that most undergraduate students do not get. Dr. Slover's passion for what she taught was evident and infectious, and my experiences with her and her encouragement motivated me.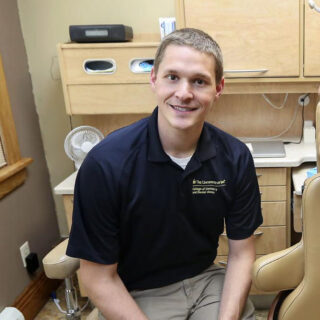 Brad Weimerskirch
Biochemistry '13
After Clarke, I earned my Doctor of Dental Surgery from the University of Iowa in 2018. Clarke really was the foundation for my success. At Clarke, I had access to research-grade chemistry instruments. I gained an enormous amount of respect for these high-dollar pieces of equipment. At one point, I was asked to perform periodic maintenance and minor repairs. I can't think of a better way to understand instrumental methods than to take an instrument apart.
---
Percent the biochemistry workforce will grow by 2026, according to the U.S. Bureau of Labor Statistics.
Percent of Clarke biochemistry graduates who secured a job in their chosen field or enrolled in graduate school by August.
Chemistry majors rate among the highest in job satisfaction after graduation – 85.2% – according to studentsreview.com.
Other Programs to Explore
Experience Clarke Biochemistry for Yourself