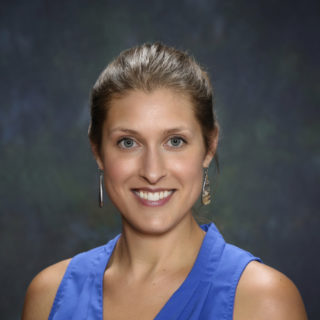 Jessie Rebik, MFA
Associate Professor of Art
---
Educational Background
Master of Fine Arts, Florida Atlantic University, Boca Raton, FL, 2007
Teaching Philosophy
One objective of my teaching is to help students develop their artistic voices. I believe that their authentic, individual experiences are significant. Their existence in the world connects them to others who exist in the same world, which makes their artistic expression relatable. I aim to help them understand the connection between themselves and the world around them, to identify their influences, become aware of their own impact, and finally communicate their ideas through their art work. My role is to help them grow into a more sophisticated version of their artistic selves.
The process of art making involves an enormous amount of self-reflection, work ethic, self-discipline, critical thinking, resourcefulness, and observation and analysis of the world. It forces artists to consider the implications of their own existence and what impacts they have. Art making is an intensely spiritual endeavor, and it requires an endless pursuit of personal development.  All of this transcends the simple act of making an image, and is what I hope to instill in students. My ultimate goal is that, through developing their artist selves, students will become self-aware, empathetic, and have a clearer realization of who they aspire to become, as well as their relationship to their world.
Profile
Research Interests
My work examines and embraces vulnerability while questioning a society that denounces weakness and imperfection.