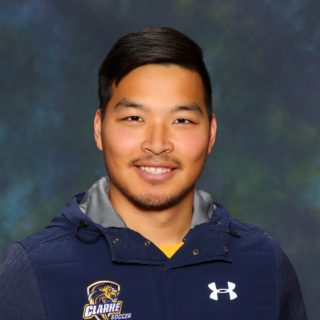 Robert Lynch, MOL '19
Admissions Counselor
---
Profile
Fun facts about me!
 I was adopted from Seoul, South Korea at six months old.
 I played soccer in college and currently coach here at Clarke!
 I only drink my coffee black and have a somewhat-unhealthy obsession with caffeine.
 I may or may not have intentionally gone down the laundry chute in third grade, thus resulting in a severe ankle sprain.
 Riding on the saddle at Texas Roadhouse has to be in my top 5 biggest fears in life.