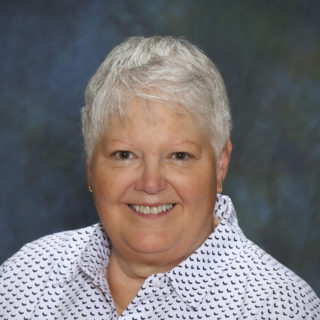 Ellen Gabrielleschi, MFA
Professor of Drama & Musical Theatre
---
Educational Background
Bachelor of Arts, Memphis State University, Memphis, Tn., 1974
Master of Fine Arts, Ohio University, Athens, OH, 1976
Teaching Philosophy
I love learning!  I respond to the ever-changing process of discovery like a small child sitting in front of a wondrous pile of birthday gifts.  I consider learning and discovery to be life-long journeys, filled with an excitement and passion that are hard to duplicate in other facets of life.  I strive to communicate this passion to the student, to assist the student in the (sometimes) rather difficult acceptance of this belief.   Learning/teaching is a cyclical process-not one-way communication.  We give and take from each other constantly, hopefully sharing our love and passion for the discovery, our acceptance of difference in attitude and aptitude, and our willingness to risk personally as we make intellectual and emotional contact.
"It's not what is poured into a student that counts, but what is planted."
Linda Conway
The BVMs and their core values are the underpinning of Clarke. I am so grateful for these outstanding women and the other incredible people I have had the pleasure to work and play with in my 30+ years here. This is home and always will be, no matter where I go!
Ellen Gabrielleschi
Profile
Professional Background
I always knew theatre was where I would end up.  Coupling this ideal with education was a dream come true!  I have had many professional experiences, mainly in theatrical set/lighting design.  I have had the pleasure of functioning in almost all aspects of theatre from basic walk-on performer to lighting consultant for a semi-professional theatre company.  Of all my experiences, I value those at Clarke University over the years.  Educational theatre allows one to take risks and choose  pieces that challenge and dare an audience.  Clarke has supported this concept, making the experience for faculty and students richer and more rewarding.
Research Interests
When time permits, I am most interested in keeping abreast of the changing trends in my art form.  Although I have many interests and many hobbies, I love to search the internet for opinions and arguments and issues being discussed about the theatre world and society.
Courses Taught
I teach the design and technical sequence of courses in the department (Scene Design, Stage Lighting Design, Stagecrafts).
I also teach in the Compass curriculum of skills courses – Cornerstone and Transitions.
Certifications and Memberships
USITT member (professional theatre organization)