Valedictorian and Fellowship Winner Looks to the Future 
By Clarke News | May 13, 2021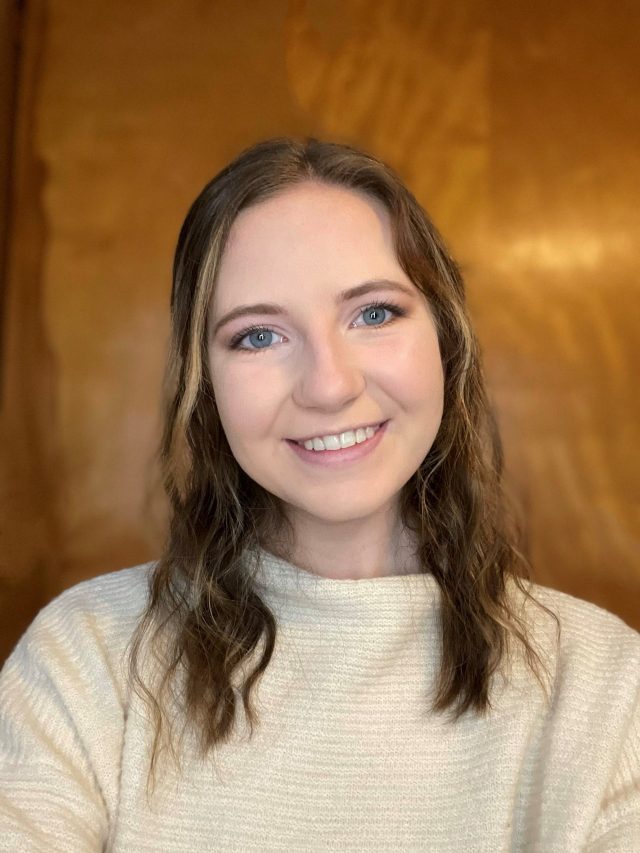 When Rachel Crawford originally visited the Clarke campus as a recruit for the women's soccer team, she recalls thinking the new Center for Science Inquiry was pretty cool. She couldn't have known then what a huge impact it would have on her life.  
"I knew I was interested in science and chemistry. Chemistry can be a really challenging subject, but the faculty make it fun. You can tell they love what they are doing and they want to see you succeed," Crawford said. "I took the independent research classes so I could develop my own research questions and methods. It really helped me confirm that this is what I'm passionate about." 
Crawford's research focused heavily on toxicology and its impact on humans and the environment and her passion for the topic paid off – Crawford was named the valedictorian for the class of 2021. She also earned the prestigious McElroy Trust Fellowship, which will fund Crawford's efforts as she pursues her Ph.D. in Human Toxicology from the University of Iowa in Iowa City, Iowa.  
"Winning the McElroy Trust Fellowship has really been motivating. To know that the Board of Trustees saw my work and acknowledged the value of my research makes me excited to continue," Crawford said. "Receiving the McElroy Trust Fellowship and being named valedictorian were huge honors, but it really started with earning the respect of the Chemistry faculty. That has really meant a lot and made my time at Clarke special." 
Outside the Chemistry department, Crawford also worked hard to develop her connections on campus. She played for the Clarke Women's Soccer team all four years, noting that the players and coaches were always a source of support on and off the field. She also took part in the Clarke Inclusive Games and Culinary Club. While her interests changed over time, Crawford said she never regrets trying new things.  
"I would tell new or incoming student to try to get involved – even if you don't stick with every club or thing you try, you will meet people who share your interests and you'll create connections," Crawford said. 
These connections continued to play an important role in Crawford's student experience even as COVID-19 changed the landscape for much of her senior year. Yet from the lab to the soccer team and beyond, Crawford saw Clarkies do what Clarkies do best – work together.  
"I want to thank Thom Chesney and the Board of Trustees for their efforts to give us a year as close to normal as possible," Crawford said. "A lot of my lectures were online but being able to be on campus and still get into the lab, even socially distanced, allowed me to keep working and learning."