Spring 2023 Arts at Clarke Preview
By Clarke News | January 20, 2023
Throughout the spring semester, Clarke University is proud to present live performances, gallery exhibits, speakers, and more to inform, entertain, and inspire audiences. This includes presentations from our students and faculty as well as national performers, musicians, and artists.  
Mark your calendars now for some of these great upcoming events, and check clarke.edu/artsatclarke to catch new events as they are added. 
A NIGHT IN HAWAII 
Wednesday, February 15 at 6:30 p.m.
Wahlert Atrium and Jansen Music Hall, Clarke University 
A Night in Hawaii is a celebration of Polynesian culture, music, dance, costumes and stories. Along with the performances from Clarke Ensembles and the celebrated Lanakila's entertainment company, guests will enjoy Polynesian cuisine served in the Wahlert Atrium as part of an appetizer and dessert menu curated by Clarke University Dining Services. Tickets are $15 general admission, and can be purchased at clarke.edu/nightinhawaii or by calling (563) 588-6550.
ELLEN HENKELS '74, '99, BFA: VIEWS OF THE MISSISSIPPI RIVER PAINTINGS
Wednesday, February 12 -March 18
Reception: Saturday, February 19, 2-4 p.m. in Quigley Gallery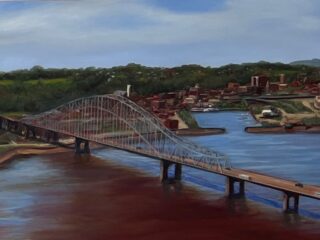 The Project is an art exhibition of approximately twenty oil paintings portraying the Great River Road of the Mississippi Valley. The paintings represent the Driftless region of the Mississippi River Valley where Ellen and her family have resided for five generations. The exhibition will also coincide with Ellen's 49th year since her graduation with a painting degree from Clarke University in 1974. 
MUSICAL MENUS
March 23 & 24 at 6:30 p.m.
Wahlert Atrium and Jansen Music Hall, Clarke University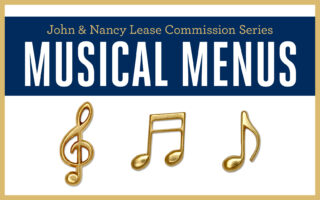 Musical Menus features Clarke alumni, faculty, and students in a cabaret-style program. The event will begin with hors d'oevres in Clarke's Wahlert Atrium, followed by the musical entrée in Jansen Music Hall. The theme – Old, New, Golden & Blue II – is a revamping of the cancelled Musical Menus program from 2020. Throughout the night, attendees will explore pieces from old and new musical theater and opera repertoire, highlight music from the Golden Age of musical theater and film, and then jazz it up over desserts with a little Blue.  
PERSONA – A PLAY BY JOE KLINEBRIEL 
March 31 – April 1 at 7:30 p.m.
April 2 at 2 p.m.
Terence Donaghoe Hall, Clarke University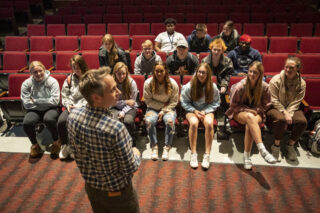 PersonA, a devised theatrical production project conceived by theatre artist and Clarke University professor Joe Klinebriel, utilizes the exploration of seminal characters from some of the most influential plays of the theatre canon to tell the story of one character's navigation through an identity crisis on a journey of self-discovery. 
Tickets and other information regarding all Arts at Clarke events may be found at clarke.edu/artsatclarke.