Mark Zalaznik Brings a Taste of Country to the Lion's Den
By Clarke News | March 7, 2023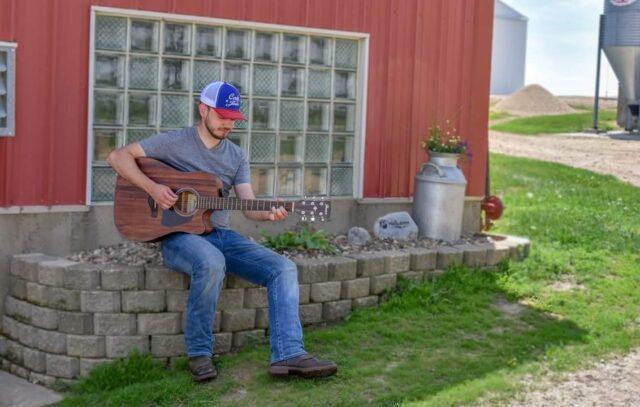 Clarke is thrilled to welcome alumnus and local artist Mark Zalaznik '18 for a Lion's Den Session at 7 p.m. on Tuesday, March 21. This free concert is the first live music event Clarke has hosted in the Lion's Den since completing renovations in February.
Mark will be a familiar face to many on campus and in the Dubuque area, after earning a degree in elementary education from Clarke in 2018. He now balances teaching at Seton Catholic School in Farley, Iowa, with performing a collection of country and rock favorites across the tri-states. He's even had the opportunity to open for national touring acts like Travis Tritt, Kip Moore, and others.
A standard set might include anything from George Strait and Bob Seger to Tyler Childers and Zach Bryan. No matter where or what he is performing, Mark said singing takes him back to his family farm near Epworth, Iowa.
"Growing up on a dairy farm and helping milk cows and doing field work, the radio was always on in the background. My dad and I would be singing along to the music as we worked and my mom and I would do the same when riding in cars together," Mark said. "At the age 10, I started learning guitar and at 18, I started playing music at bars, restaurants, and events in the tri-state area. My family, friends, and local community have always encouraged me and helped me get to where I am today."
To hear samples of Mark's performances, search for Mark Zalaznik Music on YouTube. You can also find information on this free show and other upcoming university events at clarke.edu.