The best is yet to come from Clarke University!
Thank you for attending CU Registration. Your journey as a true Clarkie has officially begun. As you look toward your future, think about all the exciting adventures that await you on Clarke's campus. New friendships, strong bonds, fellow teammates, dedicated faculty and staff, and a wealth of knowledge are just on the horizon for you. We absolutely cannot wait to CU on campus soon.
Below you will find some helpful resources to guide you as you prepare for Clarke's move-in day and the start of your classes.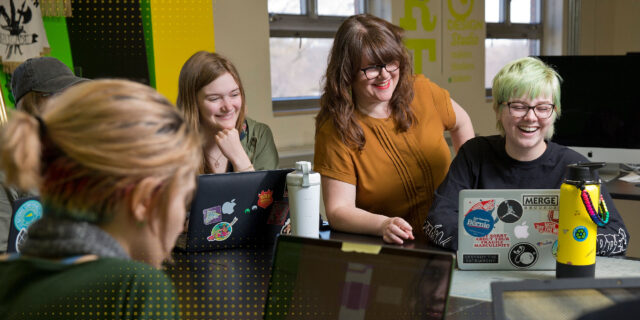 This guide will be your go-to throughout the summer. It contains plenty of valuable information for you to use as a resource as well as a checklist of to-dos that prepare you for your arrival to campus in August. You will also receive this in the mail after you register for classes, so be sure to keep an eye out for it!
You will need to be familiar with the Financial Aid & Billing process. Learn more below.
If you wish to have a one-on-one meeting via video call, please call Financial Aid at (563) 588-6327 to set up an appointment. 
Have your log-in information? Setup your Clarke Outlook Email and Moodle accounts. Learn more below.
CONNECT Orientation is our required new student orientation experience for all undergraduate students new to Clarke. Save the date for Thursday, August 20 – Sunday, August 23, 2020.
See and feel our campus virtually! Watch this quick four-minute video that walks you through our charming campus, historic buildings, and state-of-the-art learning facilities.